Description
Our whole cashew nuts contain plant protein and are an excellent source of fibre. Great for using in cooking both sweet and savoury dishes. Alternatively snack on them straight from the bag.
FREE UK Delivery for all orders over £30.
Ingredients: Cashew nuts (100%)
Allergy Advice: Cashew nuts, may contain traces of other tree nuts.
Caution: Please remember that small children can choke on nuts.
Use and Storage: Store in a cool dry place.
Certifications:
Vegan & Kosher certified.
Nutrition
Per 100 g
Per 30 g
Energy
2403 kJ
574 kcal
720.9 kJ
170.4 kcal
Fat
46.3g
13.9g
Saturates
9.2g
2.8g
Carbohydrate
32.7g
9.8g
Sugars
5g
1.5g
Fibre
3g
0.9g
Protein
15.3g
4.6g
Salt
0.0g
0.0g
In our favourite recipes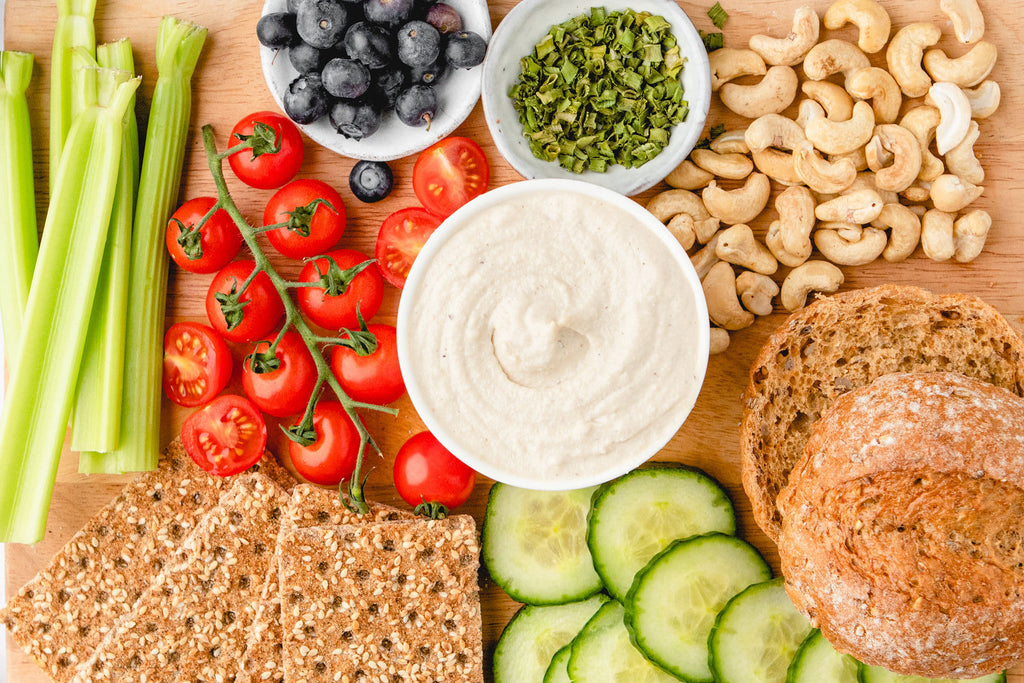 Vegan cashew cream cheese
Everyone loves cream cheese and this recipe is even better as its vegan!! Super quick and easy it defiantly wont be the last time you make this yummy recipe.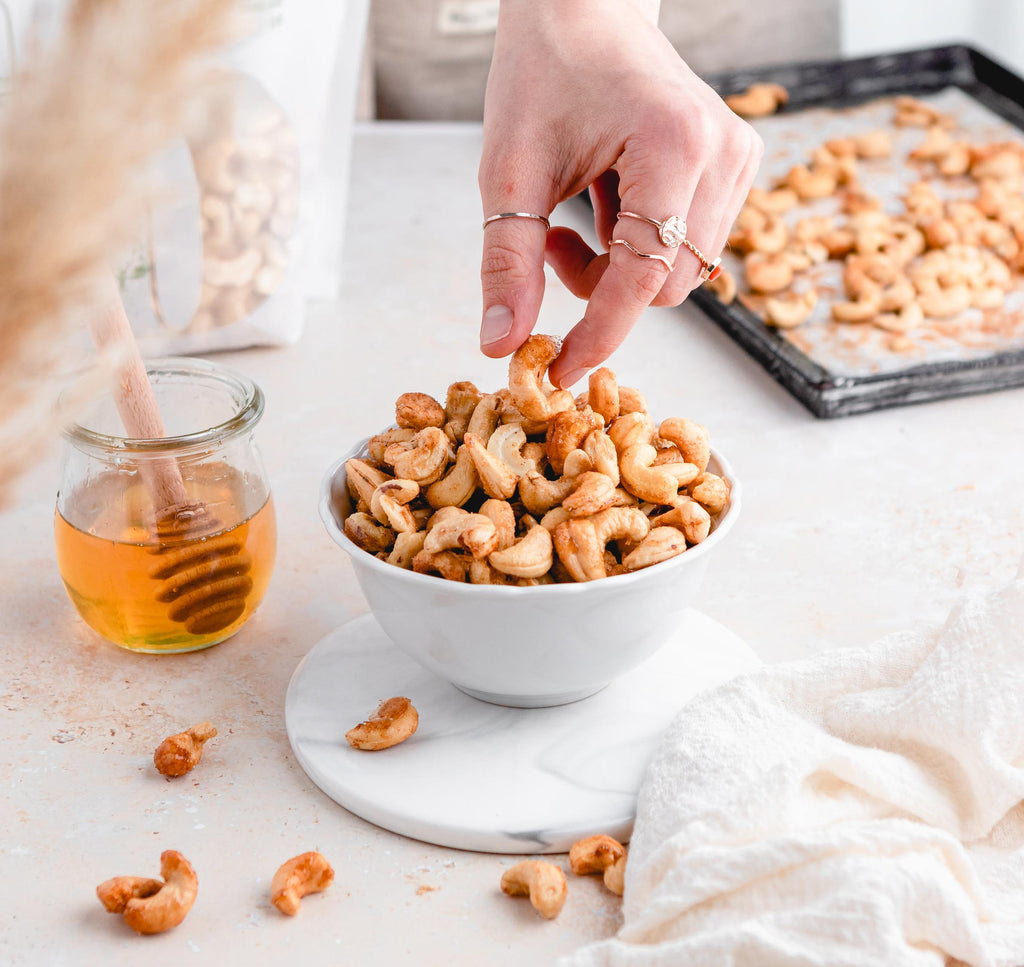 Honey roasted cashews
You will love how easy this roasted nut recipe is to make!  These easy Honey Roasted Cashews made using our premium whole cashew nuts are perfect for a party, lunchbox, snack, or on top of thick...