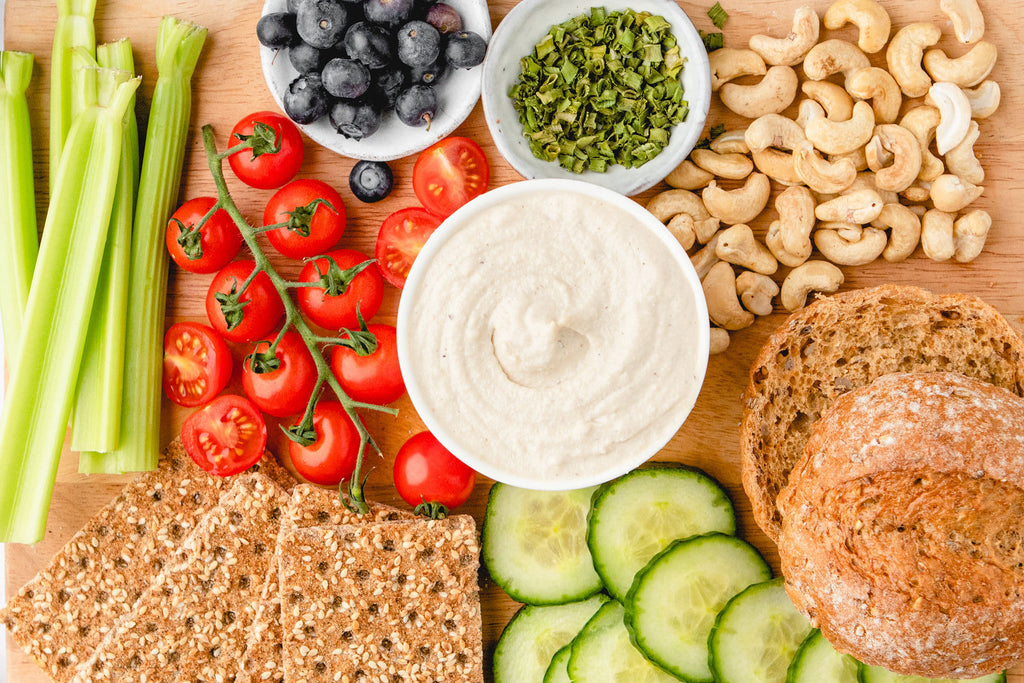 This vegan smooth cream cheese serves 12 with prep time being 15 minutes and a total time of 25 minutes. This will be the perfect side dish or great to have as a snack with some crackers.  

Everyone loves cream cheese and this recipe is even better as its vegan!! Super quick and easy it defiantly wont be the last time you make this yummy recipe.
Directions
1. Soak the cashew in a hot water for 10-15 minutes.
2. Using a high-speed blender, add all the ingredients except chives and blend until creamy.
3. Scrape down the side while blending.
4. Transfer the cream cheese to a bowl and top with chives.
5. Serve with fresh vegetable, sourdough, crackers or bagel.
Ingredients
250 g cashew nuts
2 tbsp lemon juice
1 tbsp nutritional yeast
1 tbsp cashew butter
1 teaspoon sea salt
Fresh chives
Try this extremely easy Vegan cashew cream cheese recipe using our Whole Cashew Nuts, and let us know what you think! Tag us in your delicious re-creation on Instagram or Facebook! Use hashtag #nutsaboutborna to be featured!
Subscribe to our newsletter and follow us on Instagram & Facebook for more healthy recipes and product updates!