Chocolate Spread
SKU: BFCS170 Tags: Butter
Description
It is possibly the last word in deliciously decadent, grown-up chocolate spread, which tips its hat to the latest leanings in fine chocolate appreciation, where reduced sweetness meets full-bodied flavour intensity.
In short, a heady mix of naturally fat-reduced cocoa, cocoa butter, hazelnuts, cashews, and coconut oil, lightly laced coconut sugar.
FREE UK Delivery for all orders over £30.
Ingredients: Coconut sugar, Hazelnuts (19%), Cashew nuts (19%), Natural fat-reduced cocoa powder (15%), Coconut oil, Cocoa butter, Sunflower lecithin.
Allergy Advice: Contains hazelnuts and cashew nuts. Not suitable for people with peanut, other nuts, sesame, dairy and gluten allergies.  
Use and Storage: Store in a cool and dark place. Avoid sudden temperature changes. Once opened consume within 3 months. Oil may naturally separate and should be stirred back in.
Benefits:
Vegan
No Palm Oil
100% Natural
Product Application:
Enjoy this crunchy chocolate spread on its own, stir it into porridge or add a spoonful on your pancakes.
Nutrition
Per 100 g
Per 35 g
Energy
2319 kj
557 kcal
811.7 kj
195 kcal
Fat
36.6
12.8
Saturates
14
4.9
Carbohydrate
43.4
15.2
Sugars
18.6
6.5
Fibre
2.5
0.9
Protein
12.2
4.3
Salt
0.1
0
In our favourite recipes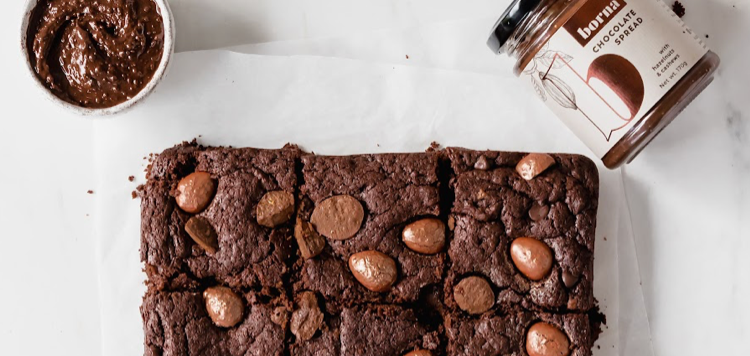 Vegan chocolate brownie with mini eggs
These fudgy mini egg vegan brownies with crackled top is the only chocolate vegan dessert you'll need this Easter! Surprise your family with an indulgent brownie that they'll won't easily forget.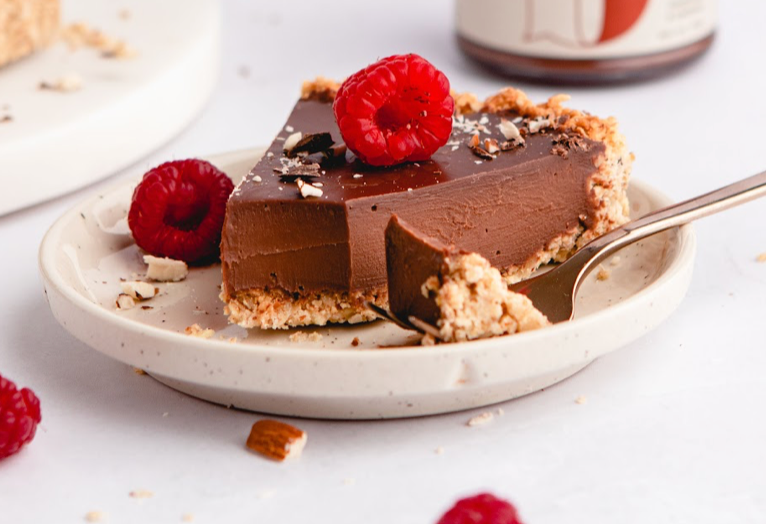 Vegan chocolate tart with raspberries
A slice of this rich, vegan chocolate tart with raspberries is the perfect way to end any meal.