The latest from us
Find out what we've been up to
If you're keen to find out what we're up to, then you've come to the right place! Find out when new products are released and see our delicious recipes. We're nuts about sharing as much as we can, so keep an eye out for our latest updates. Explore our different categories: Recipes, Events, Health Benefits and News – learn the tips and tricks and you can become a nutty expert like us!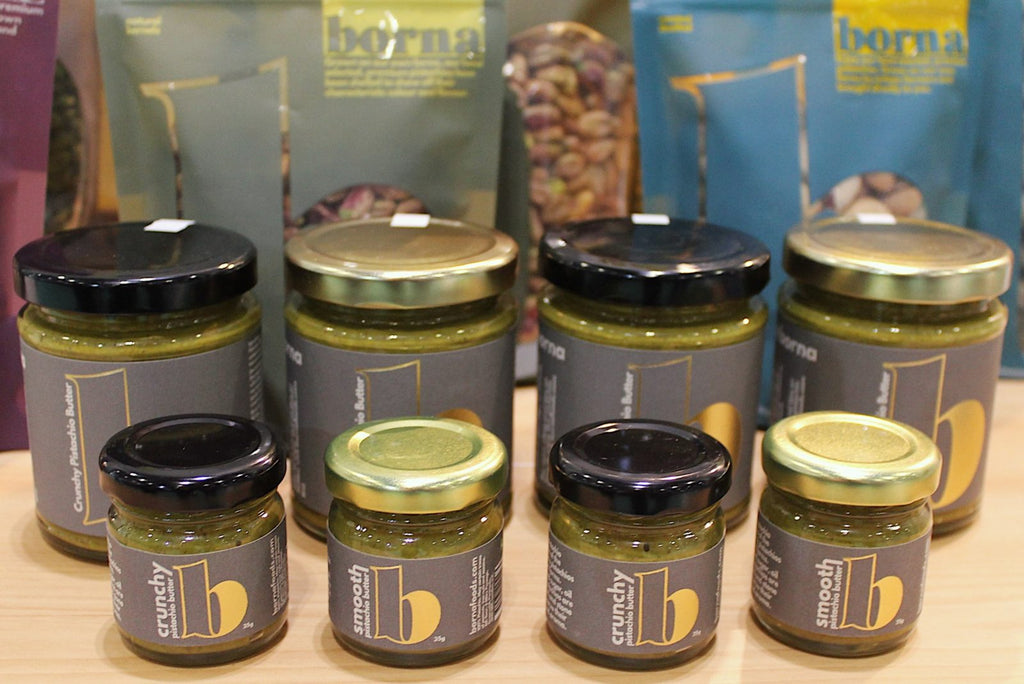 Pistachio Butter - Reasons Why You MUST Try It
Our luxuriously intense Pistachio Butter contains no sugar, no salt- just 100% of our premium pistachios that have been lightly roasted, and stone-milled by hand. Available smooth or crunchy, this indulgent yet nutritious butter can...