Green Peeled Retail Packs
SKU: UN-3ZMM-CU15 Tags:
Description
Grown on certified farms around the world, our  premium pistachios have been shelled to show off their characteristic colour and flavour.
FREE UK Delivery for all orders over £30.
Ingredients: Pistachio nuts 100%.
Allergy Advice: May contain traces of peanuts, tree nuts, sesame, milk, egg, celery, mustard, gluten, soya, and sulphites
Caution: Please remember that small children can choke on nuts.
Use and Storage: Store in a cool dry place.
Certifications:
Vegan & Kosher certified.
Nutrition
Per 100 g
Per 30 g
Energy
2351 kJ
562 kcal
705 kJ
169 kcal
Fat
45.0g
13.5g
Saturates
5.6g
1.7g
Carbohydrate
8.2g
2.5g
Sugars
7.7g
2.3g
Fibre
10.0g
3.0g
Protein
20.0g
6.0g
Salt
0.0g
0.0g
In our favourite recipes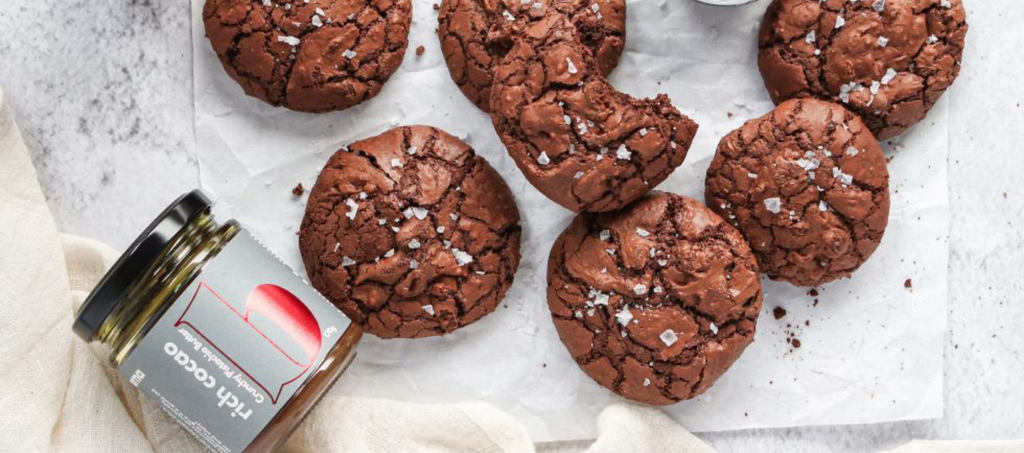 Vegan chocolate brownie cookies
Crispy on the outside with dug centre these chocolate brownies cookies are the best cookies you'll ever try. Soft, chocolate and gooey centre is a heaven combination and who don't want to eat brownies portion...