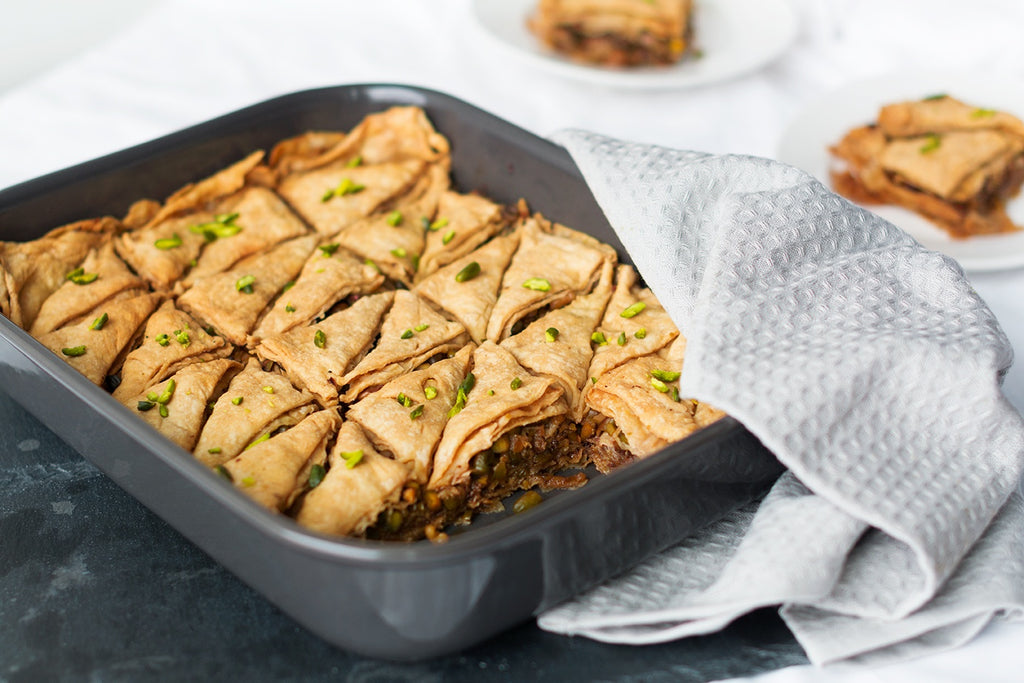 The cooking bug is infecting everyone at Borna HQ. Our product developer Cemile has cooked up the most amazing baklava to celebrate the last few days of Ramadan that's left. No refined sugars have been used in this recipe you can go back for seconds without a single ounce of hesitation. So, what is Ramadan? It's the 9th month of the Islamic calendar.
During the 9th month Muslims fast to commemorate the first revelation of the Quran to Muhammad. This is an annual holiday that brings families, friends and neighbours together.
We've used a mix of natural pistachio kernels and green-peeled kernels, however, if you can only find one sort in your cupboard then you can just use that. Just make sure you make up for the kernel you're missing.
---