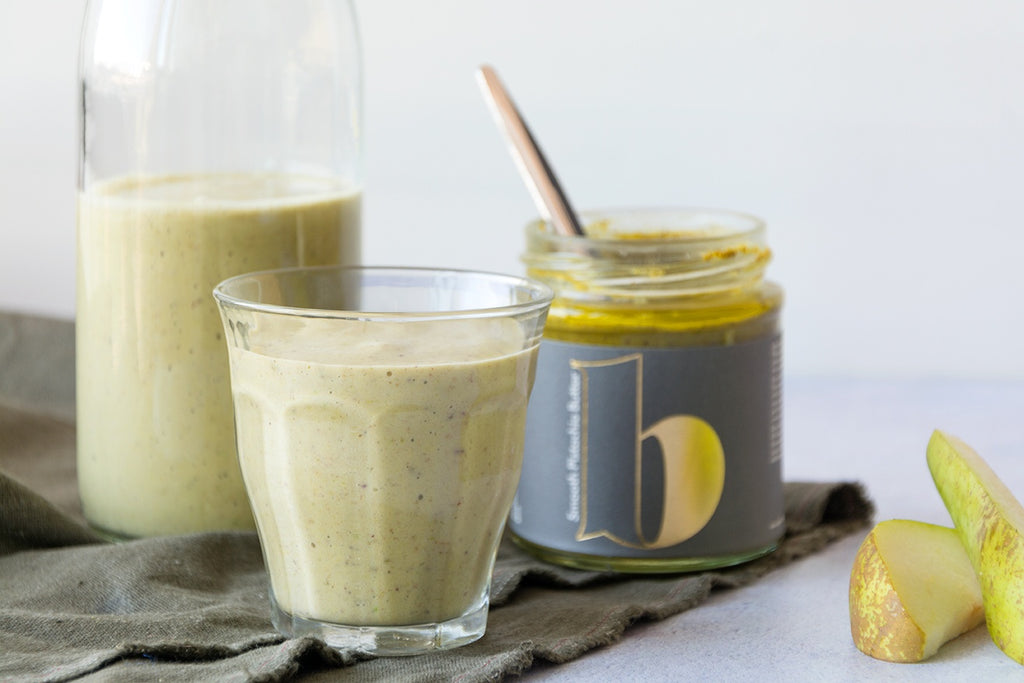 Who knew pistachio and pear could go so well together! Kick-start your sluggish mornings with a smoothie that's packed full of energy and nutrients. So satisfyingly sweet and beautifully beneficial for your diet, this smoothie will help you get through the day with a little more ease! Stick your bananas and pear in the freezer to make your smoothie extra thick and colder for longer (you may need a little more non-dairy milk if you do this).
Serves 1
Ingredients:
2 Bananas
Half a Pear
1 tbsp Agave syrup
2 tbsp Borna 100% Smooth Pistachio Butter
300ml Almond milk (or any non-dairy milk)
Instructions:
♥ Roughly chop the bananas and half the pear (leave the pears skin on for extra nutrients).
♥ Stick everything into a blender and blitz until smooth…it's that simple.
Having a huge amount of energy and power in the morning is the best feeling! Post how you kick-start your morning with your Borna products with the hashtag #nutsaboutborna.
Emma Langston, Content Writer at Borna Foods
---