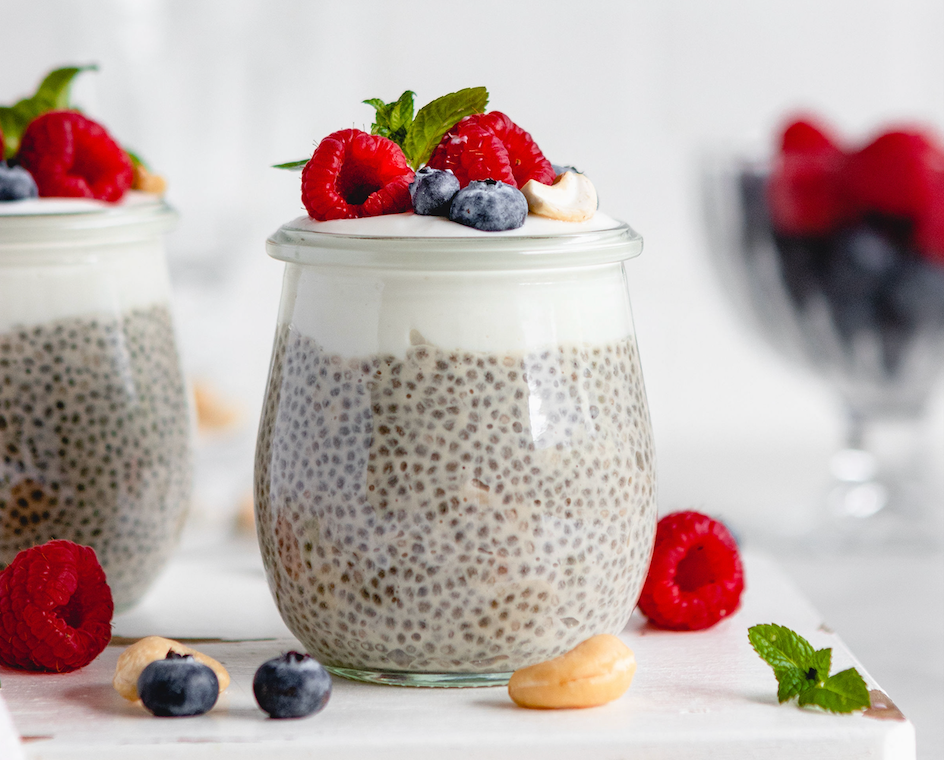 This chai pudding is so tasty you will defiantly go back for more, this recipe serves 2 and only takes 5 mins to prep its a win win!
Total cooking time is 1 hour.
Directions
1. Add chia seeds, milk, cashew butter and maple syrup into a jar.
2. Mix until completely combined.
3. Cover with lid and let it rest in the fridge for 1-2 hours or overnight.
4. Divide the chia pudding between 2 jars and top with vegan yoghurt.
5. Add some fresh berries, cashew nuts or more cashew butter and enjoy.
Ingredients
2 tbsp chia pudding
300 ml unsweetened Pistachio m*lk
1-2 tbsp Borna Foods cashew butter
1 tbsp maple syrup
Topping:
Vegan Yoghurt
Fresh Berries
Cashews
Try this extremely easy Cashew chia pudding recipe using our Whole Cashew Nuts, , and let us know what you think! Tag us in your delicious re-creation on Instagram or Facebook! Use hashtag #nutsaboutborna to be featured!
Subscribe to our newsletter and follow us on Instagram & Facebook for more healthy recipes and product updates!