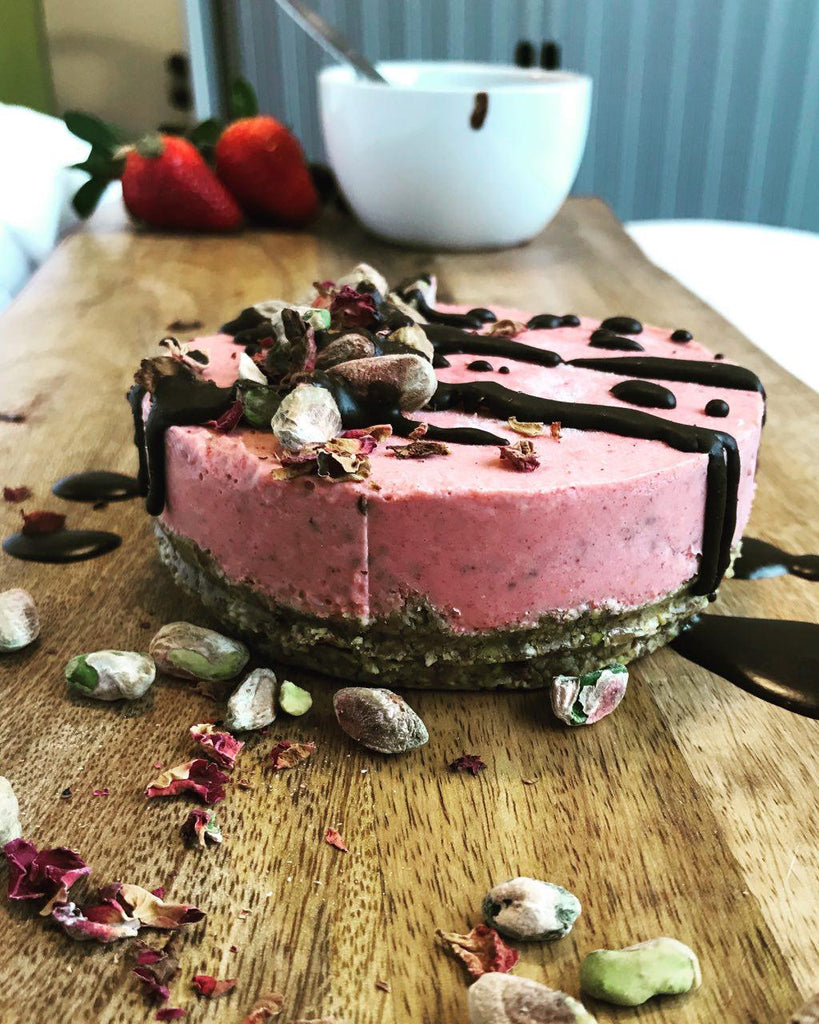 Today is Nowruz, the Persian New Year, and of course, we now hear you ask, what exactly is Nowruz?
Nowruz is the first day of spring in the Northern Hemisphere, whilst also marking the first day of the first month of the year in the traditional Persian calendar. The name is derived from a combination of two Persian words, the first being no, which means "new" and rouz, which means "day", together becoming "New Day". True to our origins, we are celebrating with pistachios in hand for Nowruz here at our offices in North Greenwich and want to wish everyone a very Happy Nowruz too!
Nowruz is a holiday that has been celebrated for over 3000 years by people from diverse ethnic communities all over Central Asia, the Caucasus, the Black Sea Basin and the Balkans. It is a secular holiday that is enjoyed by people of various faiths, and today we are joining in on the festivities to celebrate our origins. Like family members gathering around the haft-seen table, so are we, and we have created our table with the seven items that start with the letter "S", Somaq (sumac), Senjed (dry Persian olives), Serkeh (vinegar), Seeb (apples), Sir (garlic), Samanu (wheat pudding) and Sabzeh (sprouted wheat grass). In addition to our delicious line-up of healthy snacks, we are ending the festivities with our vegan pistachio cheesecake (see recipe below guys), just because we will jump on any excuse to eat delicious pistachio treats!
Why not share a snap of yourself with your nearest and dearest celebrating this time of year, because who wouldn't want an extra day (or fortnight) of the year to celebrate ha-ha!?
For those of you that fancy a fancy (see what I did there?) dessert recipe which is sweet for the tooth but kind to the waistline, why not try out this fantastic pistachio and strawberry raw vegan cake? This one serves 2-3 people or one very hungry person!
Ingredients:
Pistachio Crust
50g shelled pistachios
50g desiccated coconut
5 pitted dates
1 tsp maple syrup
1 and a half tbsp coconut oil
2 tsp lemon juice
Pinch of sea salt
Strawberry Layer
100g strawberries
1 tbsp oats
1 tbsp coconut cream
2 tbsp coconut oil
2 tbsp maple syrup
1 tsp orange, zest
1 tbsp orange juice
1 tsp chia seeds
Topping
Rose petals
Pistachio Kernels
Chocolate sauce (2 tsp cacao powder, 1 tsp coconut oil, 2 tsp maple syrup, a pinch of sea salt)
Instructions:
♥ Place pistachios in a food processor and blend until coarsely ground. Add desiccated coconut, pitted Medjool dates, coconut oil, maple syrup, lemon juice and sea salt and blend until the mixture comes together.
♥ Spoon the mix into the cake tin, spread evenly onto the base and press tightly down. Place in a fridge.
♥ Place strawberries in a high-speed blender or use a hand blender and blend until you have a smooth puree. Add the oats and mix together. Set aside.
♥ In a double boiler gently melt the coconut oil. Stir in 2 tbsp maple syrup, coconut cream, strawberry puree, chia seeds, orange zest and orange juice. Mix well together.
♥ Spoon onto the crust layer and smooth out the top.
♥ Place into a freezer for about 1 hour to set.
♥ Once set carefully remove from the tin.
♥ Place onto a cake stand and decorate with pistachio kernels, rose petals and chocolate sauce.
♥ Store in a fridge or freezer.
Enjoy! As always, don't forget to hashtag #nutsaboutborna when you post your pics of your beautiful creations online!
Emma Langston, Content Writer at Borna Foods
---