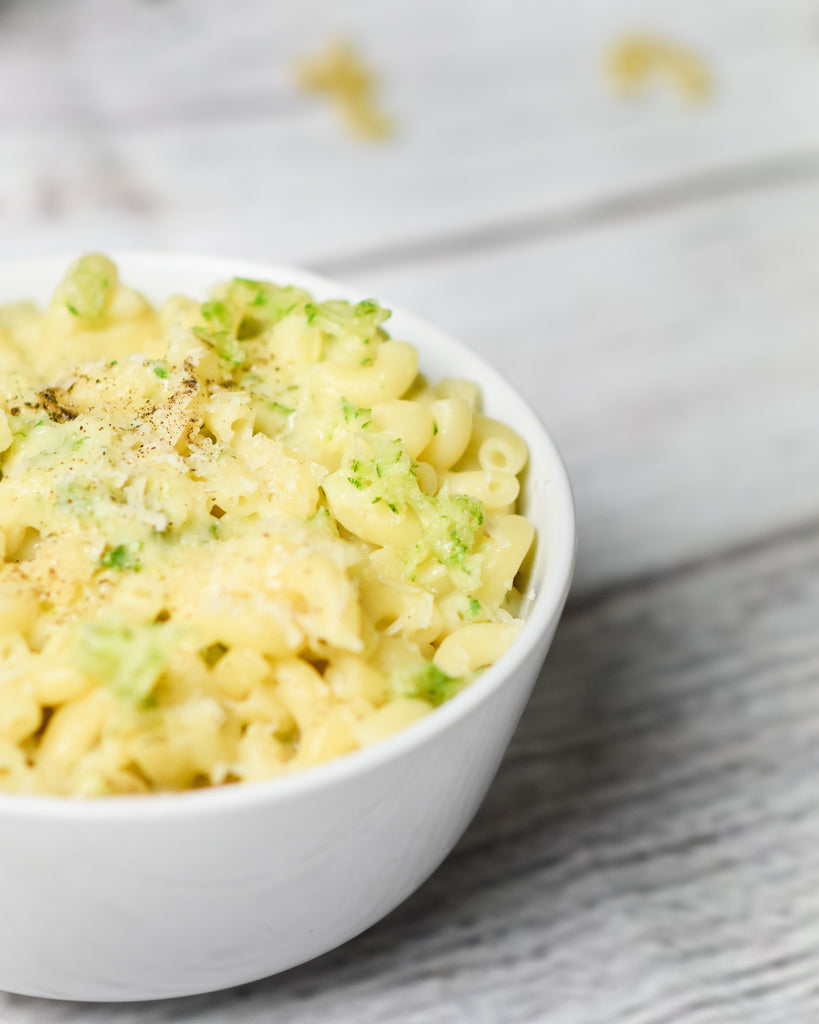 This tasty pasta recipe is a proper mid-week treat. Quick and easy vegan zucchini macaroni and cheese with our Premium Pistachio Drink is simple to prepare with 9 ingredients you may already have on hand for a comfort-food meal. It's creamy, delicious and so easy to make!
Ingredients:
1 zucchini
1/2 cup

 

Unsweetened Pistachio Drink
1 bunch fresh basil
2 tbsp vegan butter
1 clove of garlic
1/2 cup vegan grated cheese
1 tbsp red pepper chili flakes
salt and pepper
1 tbsp flour
Instructions:
Cook the macaroni according to package directions.
Chop zucchini into small pieces. Bring a medium pot of water to boil, boil for 15 minutes. Once boiled, drain water and puree in a food processor.
In a skillet over medium heat, mix 1 Tbsp. butter and flour to make a roux. Then add in the Unsweetened Pistachio Drink, zucchini mixture. Stir until mixed well.
Add in the cooked macaroni, vegan cheese, and seasonings. Mix well. Serve warm and top with some vegan cheese.
Try our Vegan Pistachio Mac & Cheese recipe and let us know what you think! Tag us in your delicious re-creation on Instagram or Facebook! Use hashtag #nutsaboutborna to be featured!
Subscribe to our newsletter and follow us on Instagram & Facebook for more healthy recipes and product updates!
Inesa Slevaite, Marketing Executive at Borna Food
---