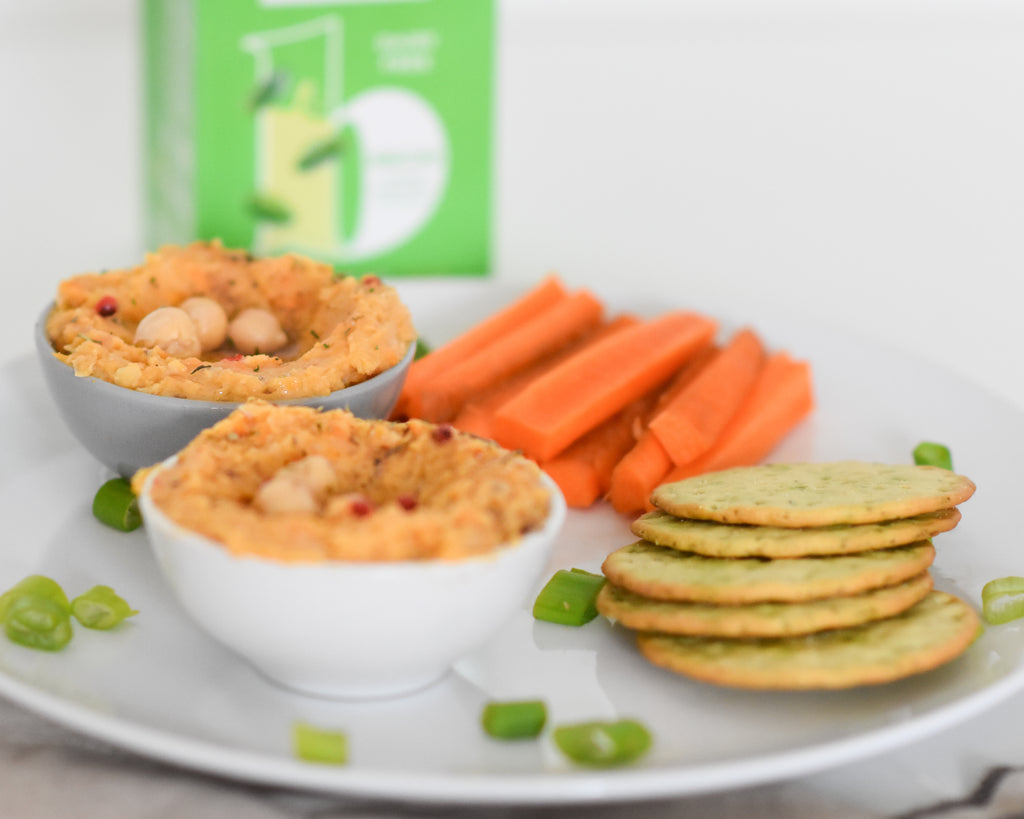 Our sweet potato hummus is a simple way to up your homemade hummus game. Add to lunch boxes + as a side at dinner time. Pairs well with roasted veggies, loaded salads + grain bowls. Made using our delicious Unsweetened Pistachio Drink.
Ingredients:
1 sweet potato (peeled, roasted and cubed)
1/4 cup

 

Unsweetened Pistachio Drink
1.5 cups chickpeas beans, cooked
2 tbsp tahini
1 clove of garlic
1 tsp red pepper chili flakes
salt and pepper
2 tbsp olive oil
1tbsp lemon juice
1 tsp sriracha sauce, if preferable
Instructions:
Begin by peeling, cubing and roasting your sweet potatoes with salt and pepper in the oven until roasted. While that's roasting, peel the outer coating off your chickpeas.
In the food processor, pulse and blend your roasted sweet potatoes, chickpeas, Unsweetened Pistachio Drink, tahini, garlic, olive oil, salt and pepper, and lemon juice. Pulse until a creamy hummus forms. Adjust with more pistachio drink if it's too pasty.
Serve with pita, carrots, radish, snap peas and cucumbers on a board!
Try our Vegan Pistachio Sweet Potato Hummus recipe and let us know what you think! Tag us in your delicious re-creation on Instagram or Facebook! Use hashtag #nutsaboutborna to be featured!
Subscribe to our newsletter and follow us on Instagram & Facebook for more healthy recipes and product updates!
Inesa Slevaite, Marketing Executive at Borna Food
---