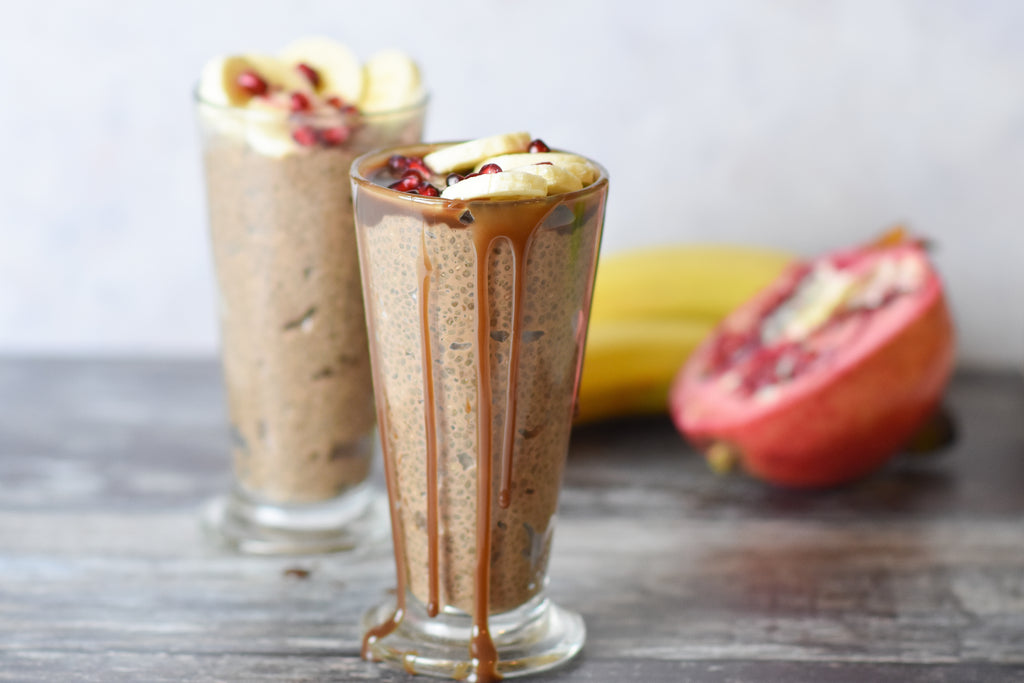 This Vegan Overnight Pistachio & Chocolate Chia Seed Pudding is a healthy dessert made with chia seeds, dairy-free Unsweetened Pistachio Drink, cocoa powder, and maple syrup. It's deliciously sweet but good for you and extremely easy to make.
Did you know that chia seeds are loaded with antioxidants, a good source of high-quality protein? It also consists of omega 3 fatty acids and almost all the carbs in chia seeds are fiber. It's not only healthy but it will also last you for up to 7 days so it's the perfect option for meal prep and make-ahead breakfasts.
Ingredients
♥ 1/4 cup cacao powder
♥ 3-5 tbsp maple syrup
♥ 1/2 tsp ground cinnamon
♥ 1 pinch sea salt
♥ a glass of Unsweetened Pistachio Drink
♥ 1/2 tsp vanilla extract
♥ 1/2 cup organic chia seeds
Instructions
Add cacao powder to a small mixing bowl. Make sure to whisk the powder to reduce the clamps.
Add ground cinnamon, maple syrup, vanilla, and a pinch salt and whisk to combine.
Then add a little

 

unsweetened pistachio drink

 

at a time and whisk until paste forms. Then add remaining pistachio drink and whisk until smooth.
Add chia seeds and whisk once more to combine.
Cover and refrigerate overnight.
Best when fresh. Serve chilled with desired toppings, such as fruit, coconut chips or vegan chocolate syrup.
Try our Dairy-Free Vegan Overnight Pistachio & Chocolate Chia Seed Pudding and let us know what you think! Tag us in your delicious re-creation on Instagram or Facebook! Use hashtag #nutsaboutborna to be featured!
Subscribe to our newsletter and follow us on Instagram & Facebook for more healthy recipes and product updates!
Inesa Slevaite, Marketing Executive at Borna Food
---