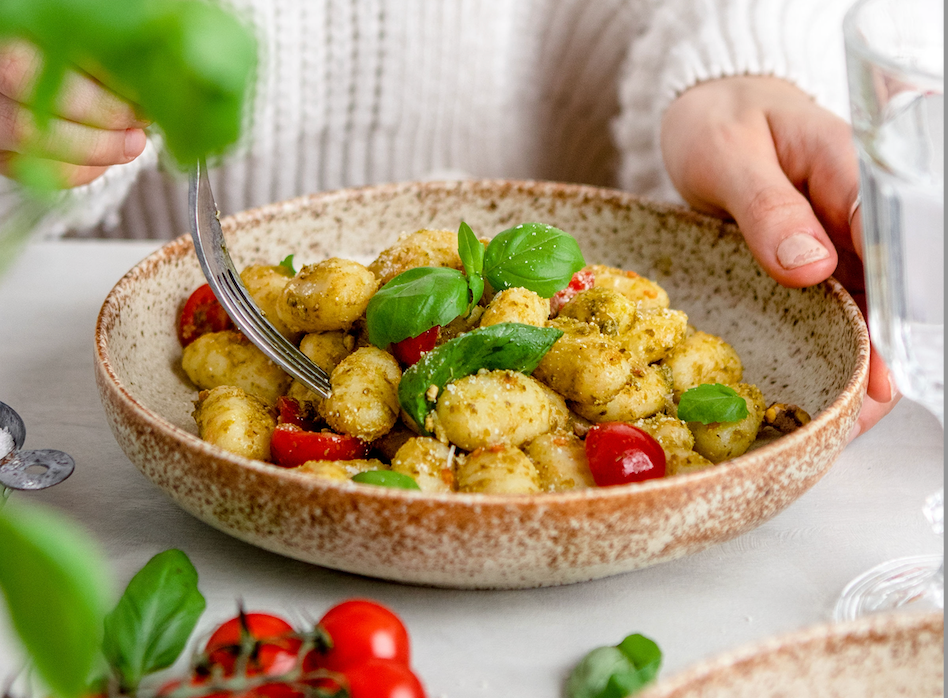 This recipe is very filling and tastes amazing, prep time being 20 mins this is super easy if you've had a long day and you want something tasty and quick.
Directions
1. In a food processor or blender, mix the basil, parmesan, pistachios, garlic, salt and pepper together until the pesto is smooth.
2. Cook the gnocchi according to the package instructions.
3. Add the cooked gnocchi into a bowl, add pesto and chopped baby tomatoes.
4. Divide between four plates and top with parmesan cheese and pistachio nuts.
Ingredients
For pesto:
1 bunch of fresh basil (around 10-15 grams)
100 grams pistachios
50 grams parmesan cheese
1 garlic clove
60 ml olive oil
1 tbsp sea salt
1 tsp pepper
For Gnocchi:
500 grams gnocchi
5 baby tomatoes
Parmesan cheese (optional)
Try this extremely easy Pistachio pesto gnochi recipe using our Natural Kernels Retail Packs, and let us know what you think! Tag us in your delicious re-creation on Instagram or Facebook! Use hashtag #nutsaboutborna to be featured!
Subscribe to our newsletter and follow us on Instagram & Facebook for more healthy recipes and product updates!