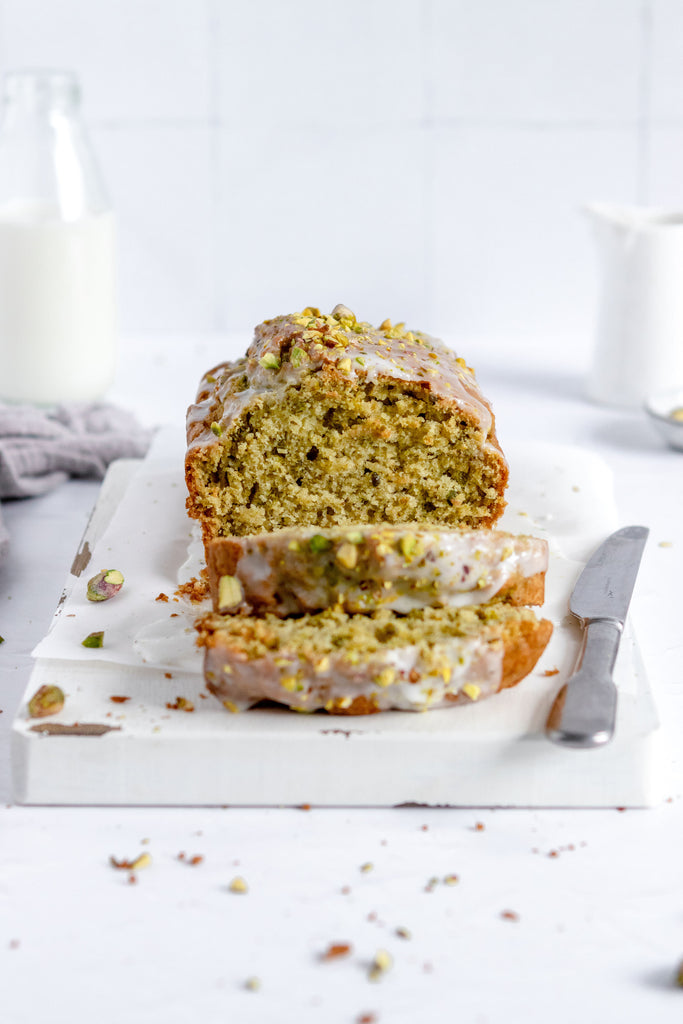 At Borna we love a good loaf cake. Not because we will ever get tired of the classic banana loaf, but if we say so ourselves, this Pistachio Loaf Cake might just have crept its way all the way to the top of the loaf cake ladder. Try it for yourself and let us know what you think! 
Directions
1. Preheat the oven to 160C and grease loaf pan with vegetable oil or butter.
2. In a food processor blend the pistachio until finely ground.
3. In a mixing bowl add flour, ground pistachios, baking powder and sugar.
4. In a separate bowl whisk together the oil, pistachio butter and milk.
5. Pout the wet ingredients into a dry mixture and fold until just combined.
6. Add some chopped pistachios into the batter and pour into the prepared pan.
7. Bake for 50-60 minutes until slightly brown on the top.
8. Let it cool.
Ingredients
140 ml vegetable oil
80 g Borna Foods pistachio nuts
240 g all purpose of whole wheat flour
120 g granulated sugar
80 ml pistachio drink
2 tsp baking powder
50 g Borna Foods pistachio butter
Glaze:
120 g powder sugar
40-60 ml lemon juice
Chopped Pistachios
Try this extremely easy Pistachio loaf cake recipe using our Natural Kernels Retail Packs, , and let us know what you think! Tag us in your delicious re-creation on Instagram or Facebook! Use hashtag #nutsaboutborna to be featured!
Subscribe to our newsletter and follow us on Instagram & Facebook for more healthy recipes and product updates!