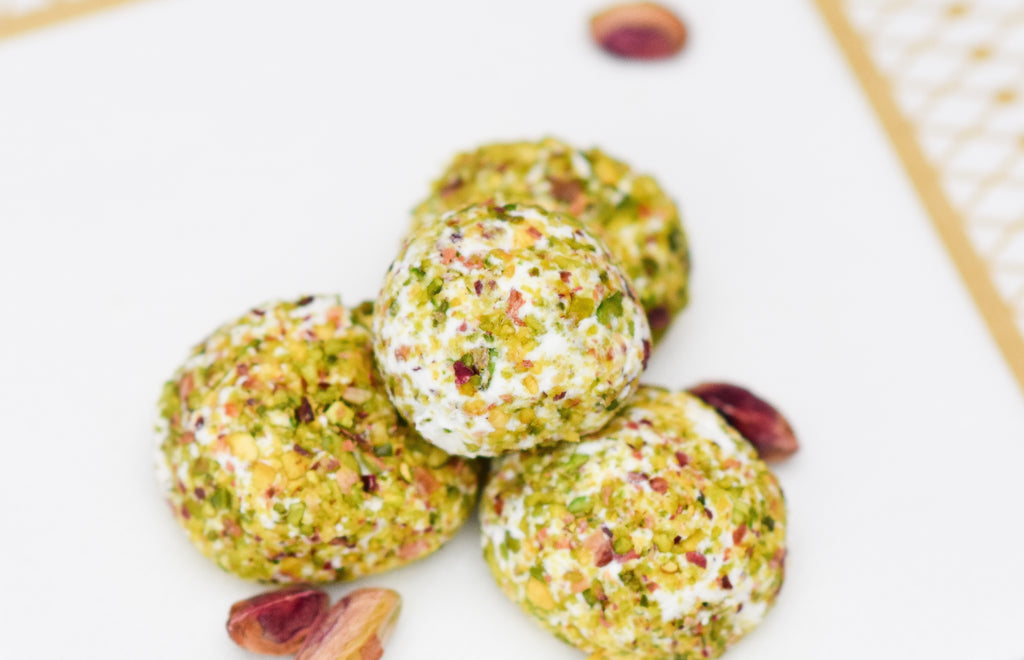 Kitchen life hacks and yummy recipes that take you only 5 minutes to cook, make your life easier and much more tastier! Therefore, we decided to share this Pistachio Keto Truffle recipe with you. It's a low carb snack or dessert that is a little bit sweetened and flavoured with a hint of vanilla.
These delicious fat bombs are so easy and tasty that they are guaranteed to be a hit with family and friends on your next dessert tray!
Ingredients
♥ 1 cup mascarpone cheese
♥ 1 tsp pure vanilla extract
♥ 3 tsp sweetener
♥ 1/4 chopped Natural Kernels
Instructions
Combine the mascarpone, vanilla, and sweetener in a mixing bowl.
Mix gently but thoroughly with a fork until well blended and smooth.
Roll by hand into 10 balls, about 1 inch in diameter. Tip: if the mixture is too soft to roll, chill 10 minutes and try again.
Place crushed Natural Kernels on a small plate and roll the truffles in them until completely coated.
Chill 30 minutes before serving.
Store in an airtight container in the refrigerator for up to one week.
Try our Pistachio Keto Truffles and let us know what you think! Tag us in your delicious re-creation on Instagram or Facebook! Use hashtag #nutsaboutborna to be featured!
Subscribe to our newsletter and follow us on Instagram & Facebook for more healthy recipes and product updates!
Inesa Slevaite, Marketing Executive at Borna Food
---