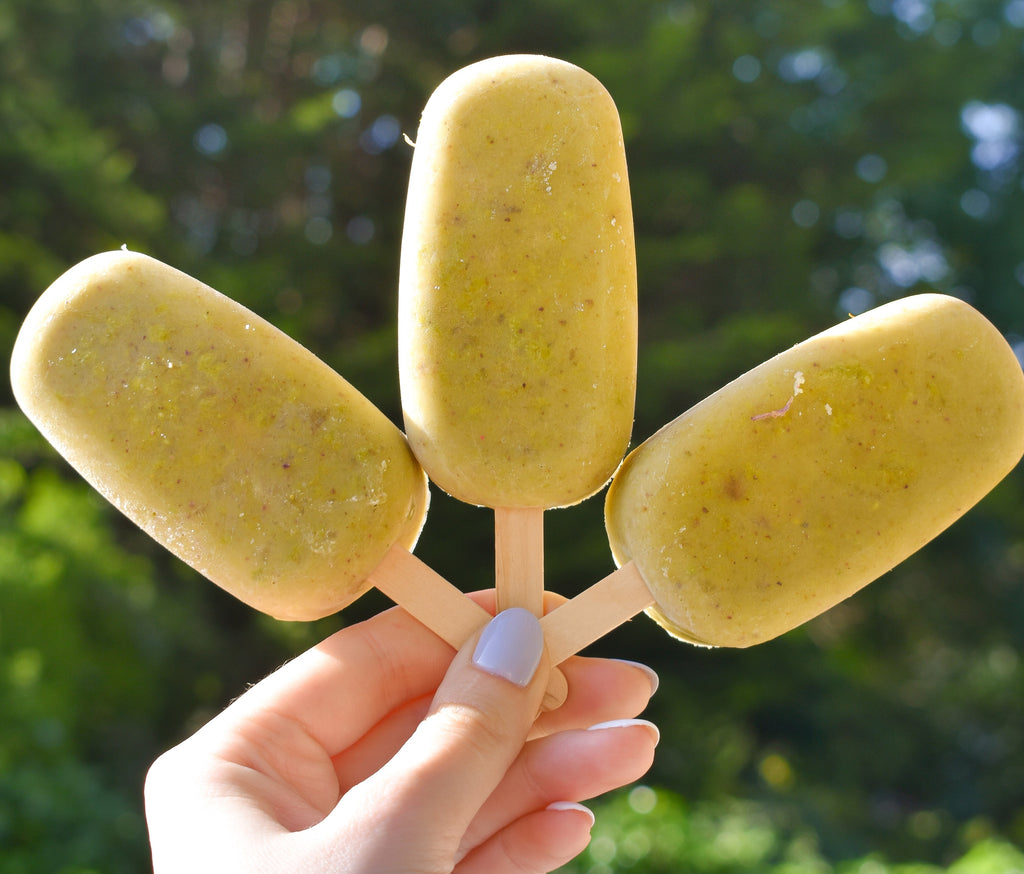 Nothing tastes better on a hot summer day than fresh-from-the-freezer Pistachio Butter Banana Popsicles.
Here, in Borna Foods, we believe that the whole point of making homemade popsicles is to avoid the excess sugar in the store-bought, so adding your own natural sweeteners such as honey to the recipe seems to be counterproductive. Also, using our fabulous pistachio butter does the trick.
Ingredients (serves 8)

♥ 1/2 cup Smooth 100% Pure Pistachio Butter
♥ 3 large ripe bananas
♥ 1/2 cup almond milk
♥ 1 tbsp honey
♥ 1 tsp vanilla extract
Instructions
Combine all of the ingredients including our

 

Smooth Pistachio Butter

 

in a blender, and blend until very smooth and creamy.
Adjust sweetness to taste, if necessary, keeping in mind that the frozen version will taste less sweet than the batter.
Pour the batter into 8 popsicles (this may vary, depending on the size of your molds).
Place a stick in the middle of each mold, and freeze for at least 6 hours, or until solid.
After they become solid, they should pop right out.
Store in a sealed container in the freezer until ready to serve.
Try our Veganlicious Pistachio Butter Popsicles made with our Smooth 100% Pistachio Butter and let us know what you think! Tag us in your delicious re-creation on Instagram or Facebook! Use hashtag #nutsaboutborna to be featured!
Subscribe to our newsletter and follow us on Instagram & Facebook for more healthy recipes and product updates!
Inesa Slevaite, Marketing Executive at Borna Food
---