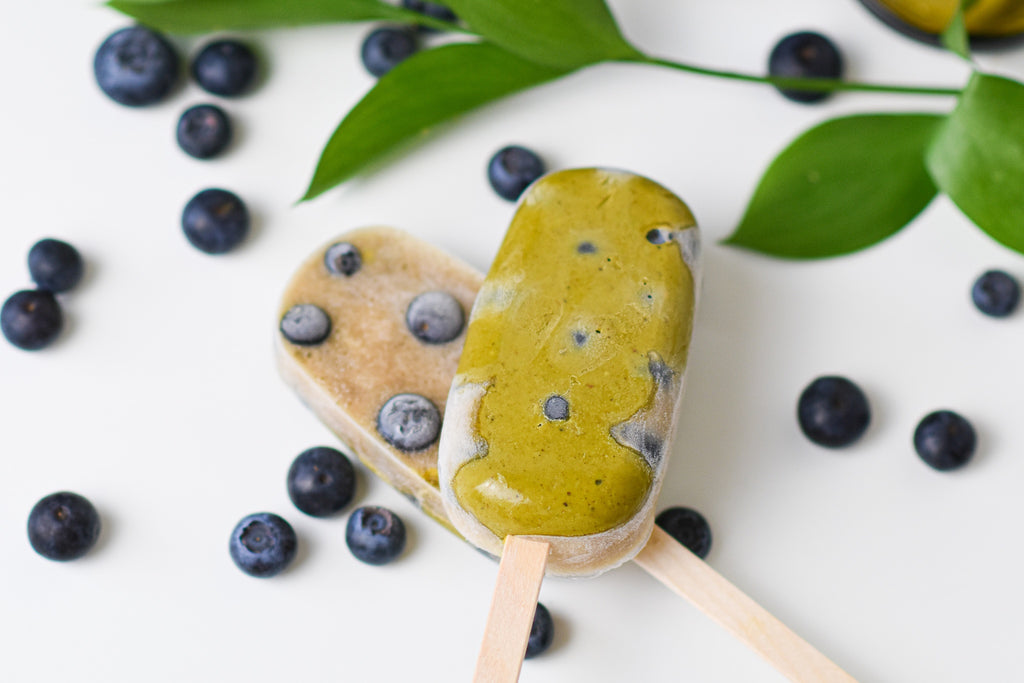 Who thinks you can't enjoy yummy treats on a healthy lifestyle? Pistachio Butter ice pops, pimped up by blueberries.
Healthy homemade blueberry ice pops made with only four ingredients. An easy and refreshing treat to help you cool down from the heat.
The problem with the store-bought kind popsicles is that they typically contain some artificial added nonsense. Not these! These ice pops contain 100 calories or less and made with only natural sweeteners!
Ingredients:
100 g

 

Coco-Nutty Smooth Pistachio Butter
2 tbsp agave syrup
cup of blueberries
Instructions:
Mix Lightly Sweetened Pistachio Drink with the agave syrup and blueberries. Taste it. If you want it sweeter, you can add a little more agave.
Pour mixture evenly into each popsicle mold.
Put some

 

Coco-Nutty Smooth Pistachio Butter

 

on the top.
If your popsicle mold has slots for sticks, you can insert them before freezing – if not, freeze for 2 hours, then put a wooden popsicle stick in the middle. Continue to freeze for an additional 4-6 hours or overnight.
Run popsicle molds under warm water to easily remove. Eat on a hot day. Enjoy!
---