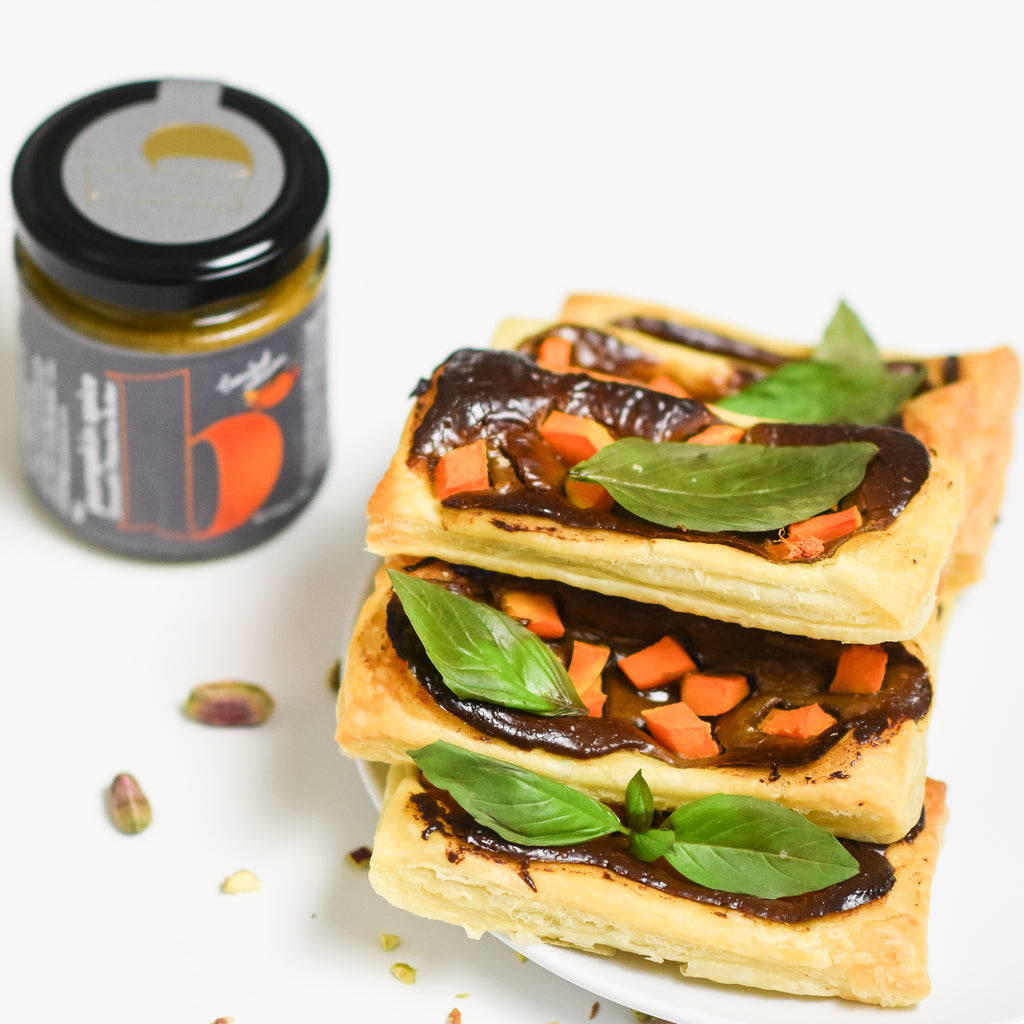 There are so many sweet recipes made using pumpkin such as pumpkin pie, brownies. This time we wanted to show, how to make delicious puff pastry pumpkin spice tarts using our delicious NEW Pumpkin Spice butter.
You've gotta make this irresistible pastry recipe this Autumn season.
P.S. you don't have to cook pumpkin before putting it on a pastry – just make sure to cut it into small cubes. Real food, comforting, filling… what more could you ask for!?
Serving: 2
Directions
Make the vegan puff pastry
Cut the pastry into 6 parts.
Spread some Pumpkin Spice Pistachio Butter on top. Cut the pumpkin into cubes.
Put them on top of each pastry.
Place the pastries into an oven and bake for 30min at 180C.
Ingredients
♥ vegan puff pastry, find a recipe here
♥ 1/4 tsp sea salt
♥ 6 tbsp Smooth Pumpkin Spice Pistachio Butter
♥ 1/5 butternut squash, you can use any type of pumpkin
♥ basil leaves for decoration
Try this extremely easy Mini Pumpkin Spice Tarts - Happy Vegan month! recipe using our and let us know what you think! Tag us in your delicious re-creation on Instagram or Facebook! Use hashtag #nutsaboutborna to be featured!
Subscribe to our newsletter and follow us on Instagram & Facebook for more healthy recipes and product updates!