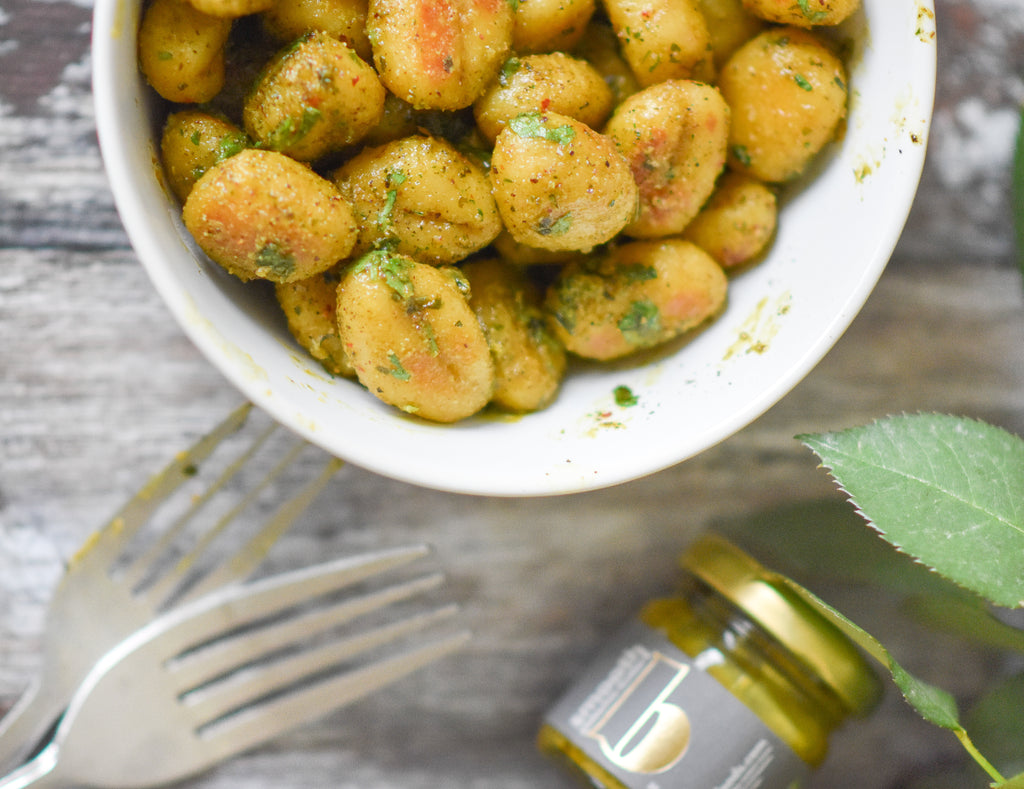 We really love Italian cuisine, thus, we decided to give an Italian dish a completely different flavour. Our soft round of dough, sitting on a counter, called for more than a traditional recipe. Therefore, we reached for a jar of our Smooth 100% Pure Pistachio Butter and it was the best decision ever made.

To make this Vegan Pistachio Butter Gnocchi is even easier than a vegetarian one since you'll only need three simple ingredients. Please follow our instructions below.
Instructions

♥ 1/2 cup Smooth 100% Pure Pistachio Butter
♥ 250g potato mashed
♥ 120 g all purpose flour
♥ Some salt and pepper
Instructions
Peel and boil the potatoes for 15 minutes until completely soft.
Mash the potatoes thoroughly, preferably using a potato ricer.
Add the flour gradually and work it into the potato completely before adding more.
Continue kneading until all the flour is used up and you have a dough that isn't sticky but is still soft.
Cut the dough into 4 pieces and roll each one into a sausage shape about 1/2 inch in diameter. Cut the sausage into 1-inch chunks.
Bring a large pot of salted water to a boil and drop the gnocchi pieces into the water in small batches. When they float to the top they are ready, so fish them out with a slotted spoon.
Place your vegan gnocchi into a pan and fry until it gets lightly brown.
Add our

 

Smooth 100% Pure pistachio Butter

 

and stir until it's well combined.
Try our Vegan Homemade Pistachio Butter Gnocchi made with our Smooth 100% Pistachio Butter and let us know what you think! Tag us in your delicious re-creation on Instagram or Facebook! Use hashtag #nutsaboutborna to be featured!
Subscribe to our newsletter and follow us on Instagram & Facebook for more healthy recipes and product updates!
Inesa Slevaite, Marketing Executive at Borna Food
---