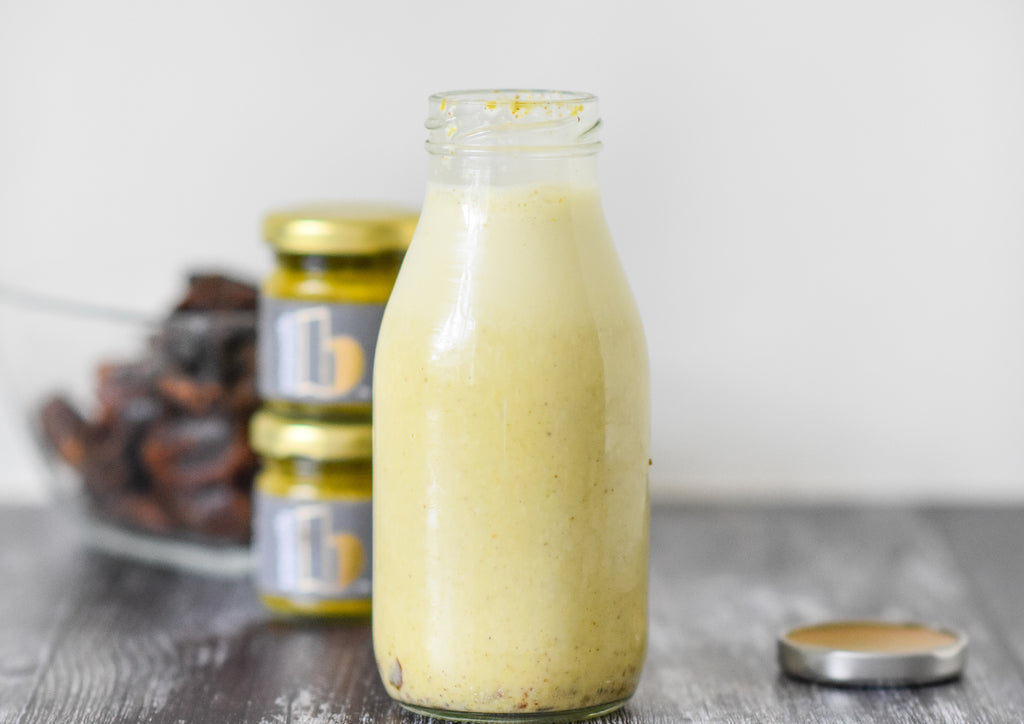 This lovely international yoga day we have decided to make a pistachio butter smoothie since there is nothing better than a cold smoothie after a hot yoga class. Smoothies are one of the best beverages to drink after a yoga session because of their nutrient-dense ingredients. Doing so allows you to get a hefty dose of vitamins, minerals, protein and healthy fats all from one drink! Besides being very nutritious, smoothies taste great and are also very easy to prepare.

You can easily have this smoothie as a treat every evening since there is no added sweeteners. It's only naturally sweetened due to dates and makes a perfect dessert option.
To make your pistachio butter smoothie, all you need is some dates, bananas, pistachio butter, and dairy-free milk. So, let's start!
Ingredients

♥ 2 tbsp cup Smooth 100% Pure Pistachio Butter
♥ 1 cup unsweetened plain almond milk
♥ 1 ripe banana
♥ 4-5 dates pitted
♥ 1/4 cup ice
Instructions
Place all the ingredients into a power blender or food processor and blend until smooth. If you like it thinner, add more almond milk. Tadaam!
Try our Post-Yoga session Pistachio Butter Smoothie made with our Smooth 100% Pistachio Butter and let us know what you think! Tag us in your delicious re-creation on Instagram or Facebook! Use hashtag #nutsaboutborna to be featured!
Subscribe to our newsletter and follow us on Instagram & Facebook for more healthy recipes and product updates!
Inesa Slevaite, Marketing Executive at Borna Food
---