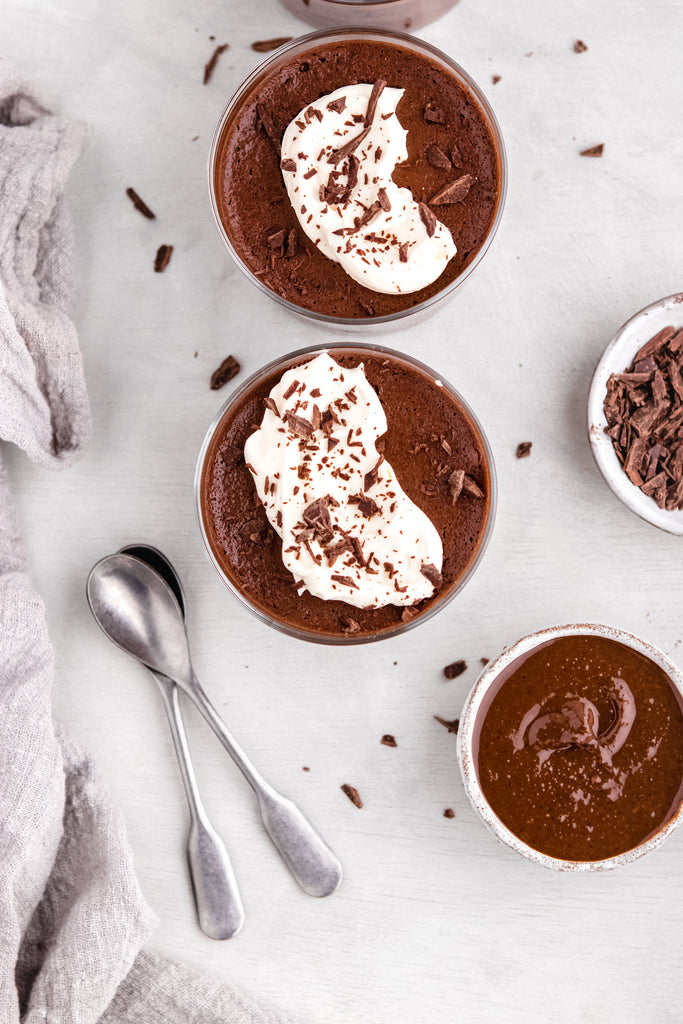 This is the perfect dessert to impress your dinner guests with! This chocolate pistachio mousse is not only delicious but also incredibly easy to make.
Directions
1. Place the coconut cream into a large bowl and whip with electric mixer until light and fluffy. Stiff in the cacao powder, maple syrup, vanilla, and pistachio butter.
2. Whip carefully until just combined.
3. Transfer the mousse into serving glasses and refrigerate for 1 hour or overnight.
Before serving top with whipped coconut cream, chocolate and chopped pistachios.
Ingredients
500ml coconut cream
40g cacao powder
40g Pistachio Butter
50ml maple syrup
1 tsp vanilla extract
Topping:
Chopped Pistachios
Chopped Chocolate
Whipped Coconut Cream
Try this extremely easy Chocolate pistachio mousse recipe using our and let us know what you think! Tag us in your delicious re-creation on Instagram or Facebook! Use hashtag #nutsaboutborna to be featured!
Subscribe to our newsletter and follow us on Instagram & Facebook for more healthy recipes and product updates!