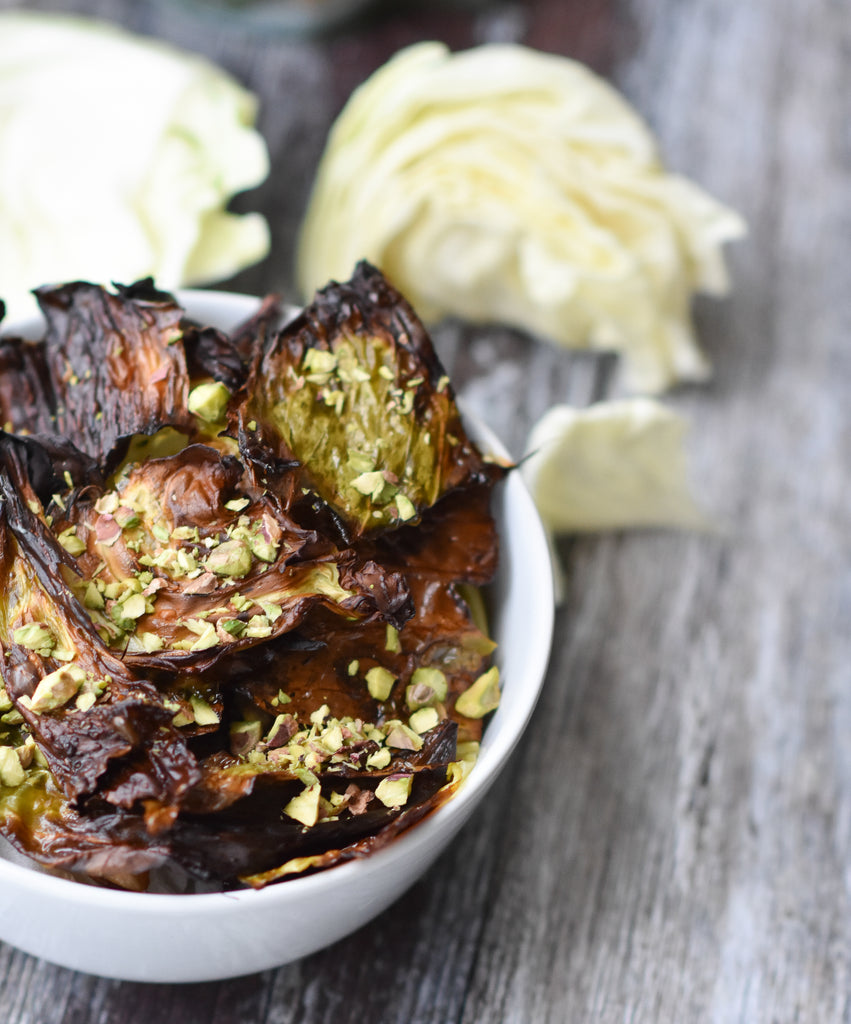 This super-simple homemade cabbage pistachio chips recipe shows you how to get healthy chips at home with brilliant results. If you compare them with kale chip, they are an entirely different story. They're not as bitter or as fragile, and they taste phenomenal when dressed simply with olive oil and pistachios.
♥ 1 large head cabbage
♥ 1/2 cup Natural Kernels
♥ 2 tbsp olive oil
♥ 1/2 tsp Kosher salt
♥ 1/2 tsp black pepper
Instructions
Preheat oven to 250°.
Set 2 wire racks inside 2 large rimmed baking sheets.
Tear cabbage leaves into large pieces, leaving out the thickest part of the ribs.
Toss with chopped

 

Natural Kernels

 

and oil.
Season generously with salt and pepper.
Arrange, in a single layer, on wire racks.
Bake until golden and crispy, 30 to 40 minutes.
Try our Vegan Cabbage Pistachio Chips recipe made with our Natural Kernels and let us know what you think! Tag us in your delicious re-creation on Instagram or Facebook! Use hashtag #nutsaboutborna to be featured!
Subscribe to our newsletter and follow us on Instagram & Facebook for more healthy recipes and product updates!
Inesa Slevaite, Marketing Executive at Borna Food
---