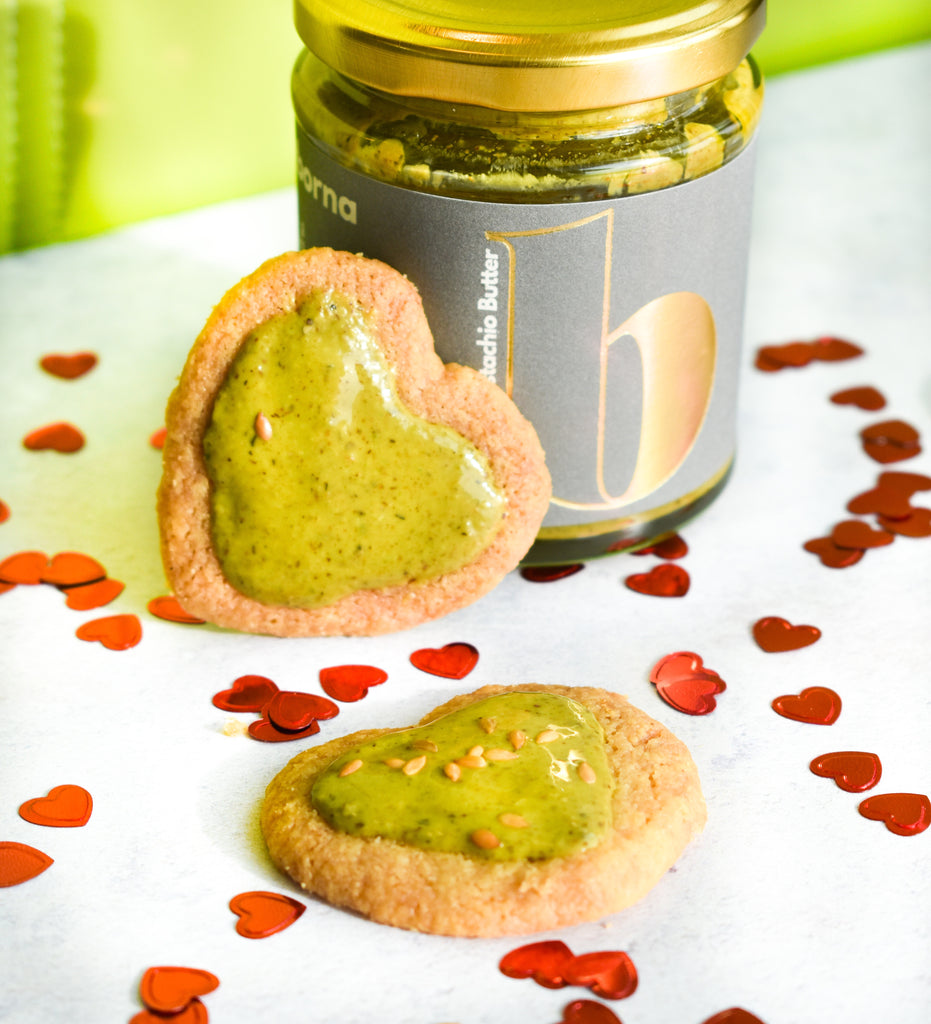 We love creating fun and festive food at Borna HQ, especially for different holidays throughout the year. When it comes to this season of love, you can't go wrong with any food as far as it's heart shaped. Am I right?
Making heart-shaped cookies with our Smooth 100% Rich Pistachio Butter is fun and festive Valentine's Day treat. These are the best cut-out cookies, made from a couple basic ingredients, the long line of bakers has ever found.
Ingredients
♥ 250g butter softened
♥ 1.5 cup sieved plain flour
♥ 3/4 cup sieved icing sugars
♥ 1 tbsp milk
♥ 1 tsp vanilla extract
♥ 4 tbsp our Smooth 100% Rich Pistachio Butter
Instructions
Preheat oven to 170 C.
Mix butter in a mixer until light, add remaining ingredients.
Knead until velvety. Roll one-half of the dough at a time to about 6mm thickness using the smallest amount of flour possible.
Cut out your heart-shaped cookies and bake on a lightly greased baking tray for 12 minutes. Cookies will be almost white when cooked.
Chill for 20 minutes and put some

 

Smooth 100% Rich Pistachio Butter

 

on your cookies.
Enjoy with your lover or alone!
Try our Cupid's cookies recipe topped with our Smooth 100% Rich Pistachio Butter and let us know what you think! Tag us in your delicious re-creation on Instagram or Facebook! Use hashtag #nutsaboutborna to be featured!
Subscribe to our newsletter and follow us on Instagram & Facebook for more healthy recipes and product updates!
Inesa Slevaite, Marketing Executive at Borna Food
---