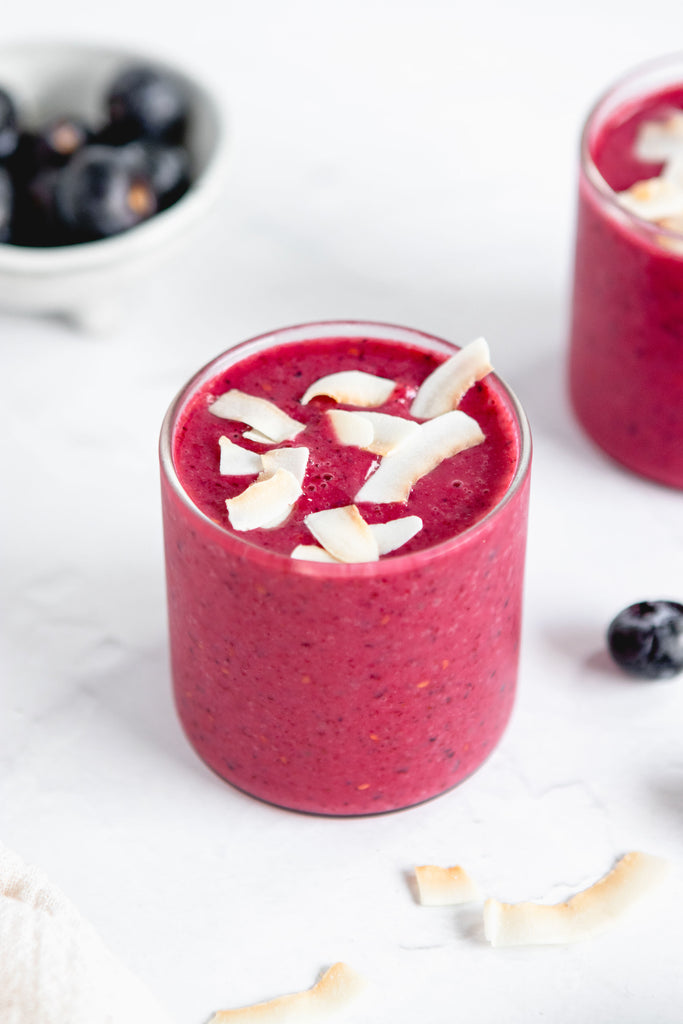 Let this smoothie give you the boost you need. Whether it is in the morning, or as a late afternoon snack, this smoothie will be a kick of energy to your day!
Directions
1. In a high-speed blender, combine all the ingredients and blend until smooth and creamy.
2. If the smoothie is too thick, add more milk.
3. Serve on its own or top with fresh berries, granola or coconut shavings.
Ingredients
1 small banana (approximately 100g)
200g fresh or frozen berries
200 ml pistachio milk
1 tsp chia seeds
1 tsp maple syrup
Try this extremely easy Berry smoothie with pistachio drink recipe using our , and let us know what you think! Tag us in your delicious re-creation on Instagram or Facebook! Use hashtag #nutsaboutborna to be featured!
Subscribe to our newsletter and follow us on Instagram & Facebook for more healthy recipes and product updates!