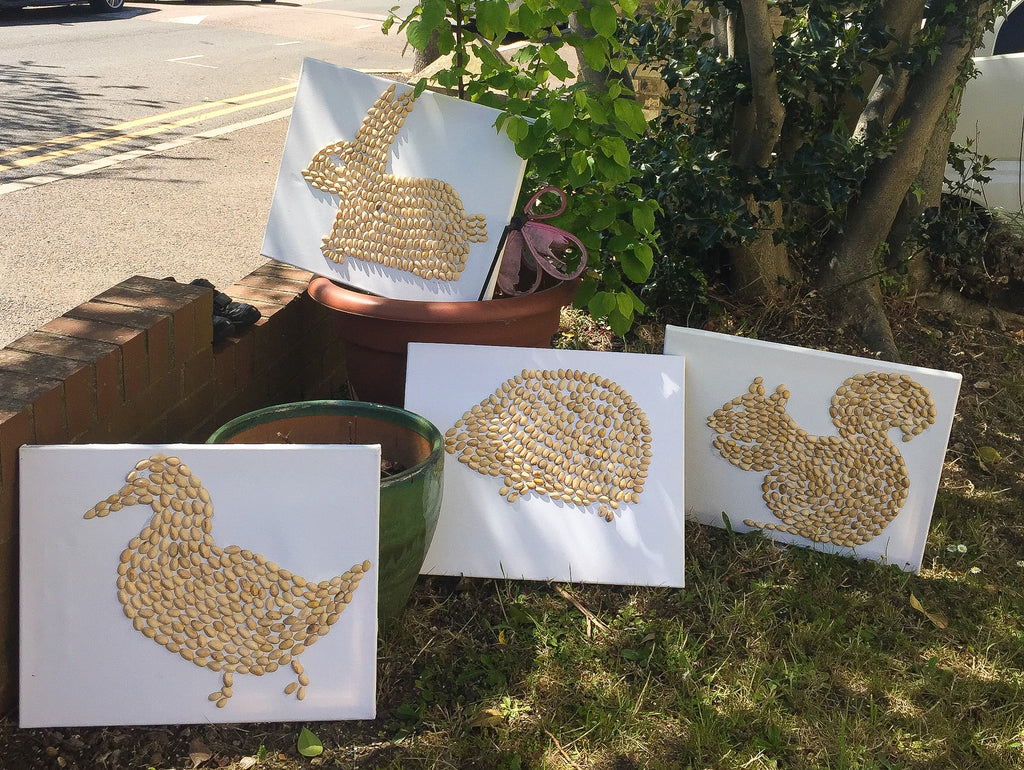 Just a couple of months ago, we have received an email from a budding artist, Sheilla, who was trying out artwork with pistachio shells. Sheilla kindly asked us if we could send her over some shells that she could recycle and reuse them in their projects. We were absolutely amazed by how friendly she was and since we are always looking for some new ways on how to recycle the shells, we were collecting every single shell in our office and sending them to lovely Sheilla.
Not so long ago, we have received the pictures of Sheilla's projects. Therefore, we would love to share them with you!
Instead of throwing pistachio shells away, turn them into useful and beautiful additions to your garden, office or home! Don't forget to let us know what you think! Tag us in your beautiful re-creation on Instagram or Facebook! Use hashtag #nutsaboutborna to be featured!
Subscribe to our newsletter and follow us on Instagram & Facebook for more recycling ideas!
Inesa Slevaite, Marketing Executive at Borna Food
---