Happy Chinese New Year! The Year of Dog.
---
Feb 16, 18
|
Pistachios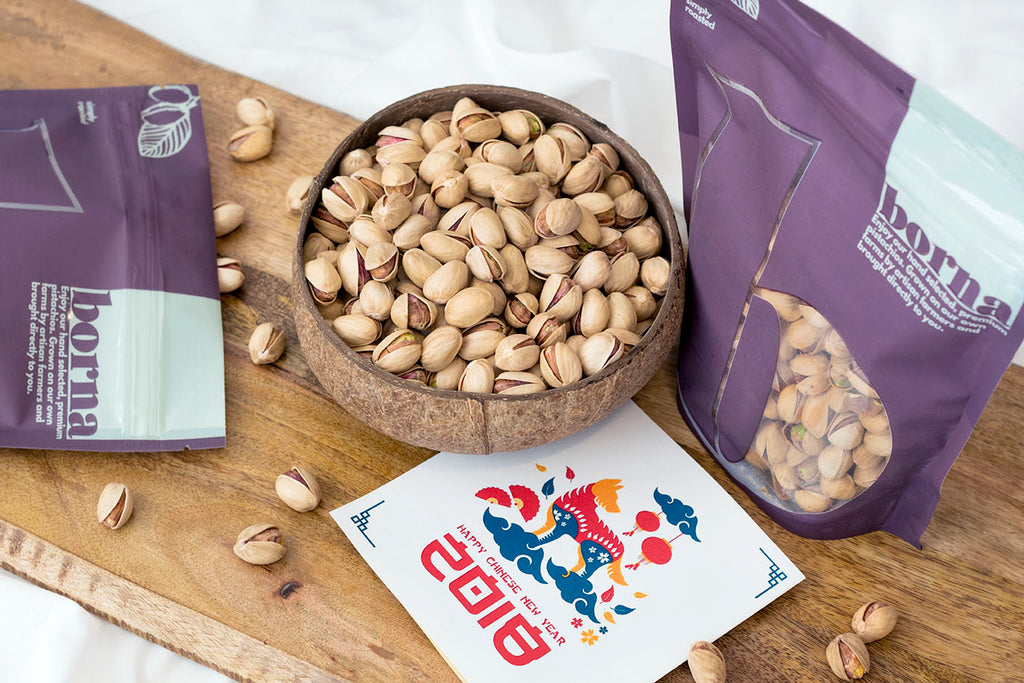 Happy Chinese New Year, well, happy 4715th Chinese year to be exact. It's time to say our farewells to the year of the Rooster and hello to the year of Dog! Let this year bring you good fortune, health, career and love prospects.
Pistachios (开心果) are incredibly popular in China, with the country munching away at 200 million pounds per year. The Chinese love the nutrient-filled nuts, so much so that they even have a nickname for them, "happy nut." This is due to their open shells looking like they have a huge grin when turned to one side.
Pistachios aren't just for snacking in China they are also used as a traditional feature and are exchanged as gifts during Chinese New Year. The pistachios are typically gifted in a large red box and symbolise happiness and health!
Pistachio loving pandas
Did you know that Pandas also love pistachios too? Their main diet consists of bamboo, however, the flavoursome nut serves as a great treat for Pandas.
We hope you have a wonderful Chinese New Year! Why not take a look at our shop and don't forget to follow our Instagram to see what we've been up to!
Emma Langston, Content Writer at Borna Foods
---