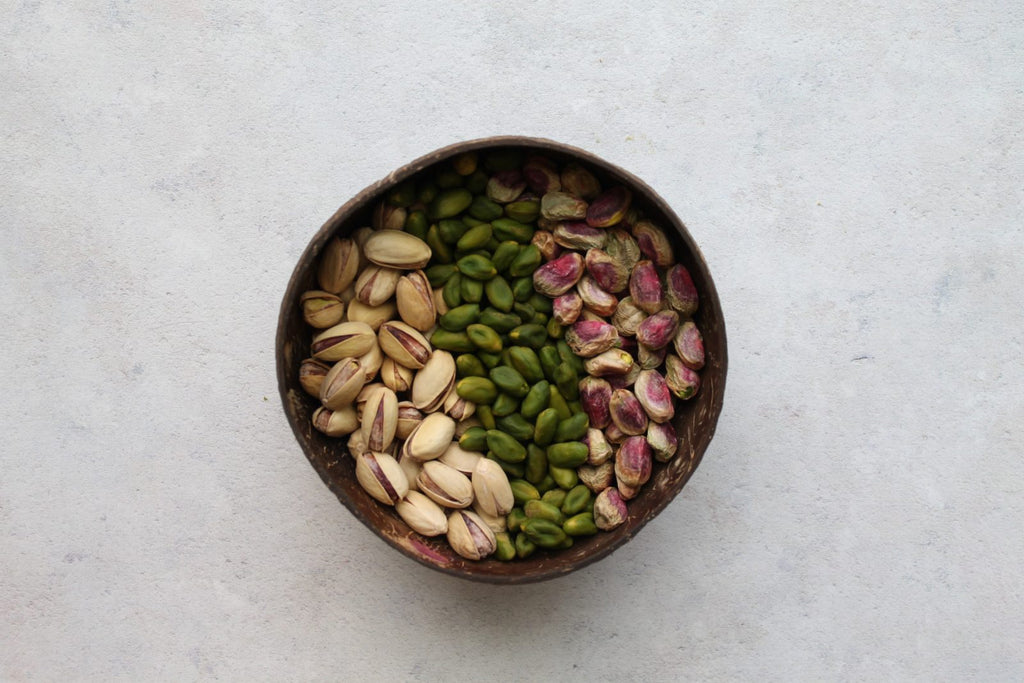 We're seriously nuts about nuts here at Borna Foods!
That's why we're not selling just one variety of pistachios… but 3.
Yeah, you read right.There are 5 varieties of pistachios for you to try, which are all hand selected and naturally opened so that they have the best possible flavour- who knew?
The Round Pistachio is the most widely available pistachio variety, and commonly enjoyed in Europe. We offer this variety simply roasted, or roasted and salted in various sizes. This means you can stock up on them, or carry them as an essential snack staple (we don't judge).
Our Green Peeled Kernels are harvested immature kernels which have the inner skin peeled. They contain a large amount of chlorophyll pigment, making them an intense green colour and flavour. This vibrant green makes them an ideal ingredient for your next bake, smoothie bowl, or porridge topping.
Last but not least, our Natural Kernels are shelled and in their natural form to show off their characteristic colour and flavour.
So that's our pistachio varieties, in a nutshell. Take a look at our products page and give them a go to see which kind is your favourite. Don't forget to tag us using our hashtag #nutsaboutborna
Happy Eating!
Ciara Simpson, Content Writer at Borna Foods
---