NEW PRODUCT ALERT! PISTACHIO DRINK
---
Aug 23, 19
|
Pistachios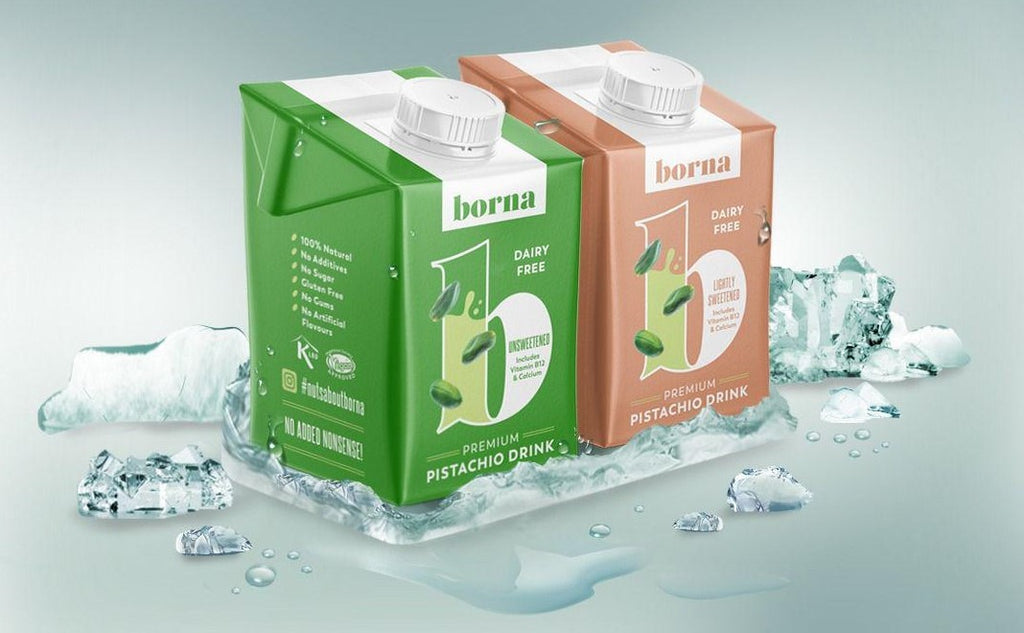 We have some fabulous NEWS for everyone!
Our product launch day has come and, finally, we are introducing to the world our absolutely smashing PISTACHIO DRINK!
From extensive research of non-dairy drinks, we found a top-notch recipe for a vegan diet. Our international product development team roasted pistachio in a certain temperature to preserve the pistachio drink green colour and keep the taste unique.

Sources for some vitamins are limited for vegans; therefore, we have enhanced the drink with Calcium and Vitamin B12 derived from natural sources.
Here's some information about the health benefits of Calcium and Vitamin B12:
♥ Source of Vitamin B12. Vitamin B12 contributes to the red blood cell formation and anemia prevention. It supports mood and may give you an energy boost. The body needs Vitamin B12 to maintain healthy blood and a healthy nervous system. It's only found naturally in foods from animal sources. Sources for vegans are therefore limited and a Vitamin B12 supplement may be needed, and this is one of the reasons why we added some vitamin B12 to our pistachio drink.
♥ Calcium will help to regulate blood pressure and cholesterol levels. We added some Calcium to our pistachio drink since vegans should eat foods that are high in Calcium and/or use a Calcium supplement because lower animal protein intake may reduce Calcium losses.
This absolutely nutty pistachio drink gives an amazingly creamy and rich after taste without containing any gums, artificial flavours or additives.
Not to forget, there are two versions of a drink: one completely unsweetened for those who like it more natural and wants to try the pure taste of pistachios; the other one is lightly sweetened for those with a sweet tooth.
Go to our Shop page and be one of the first people who try the drink!
Please don't forget to subscribe to our newsletter and follow us on Instagram & Facebook for more product updates!
Inesa Slevaite, Marketing Executive at Borna Foods
---