Why Include Pistachios On Your Christmas Table?
---
Dec 23, 19
|
Pistachios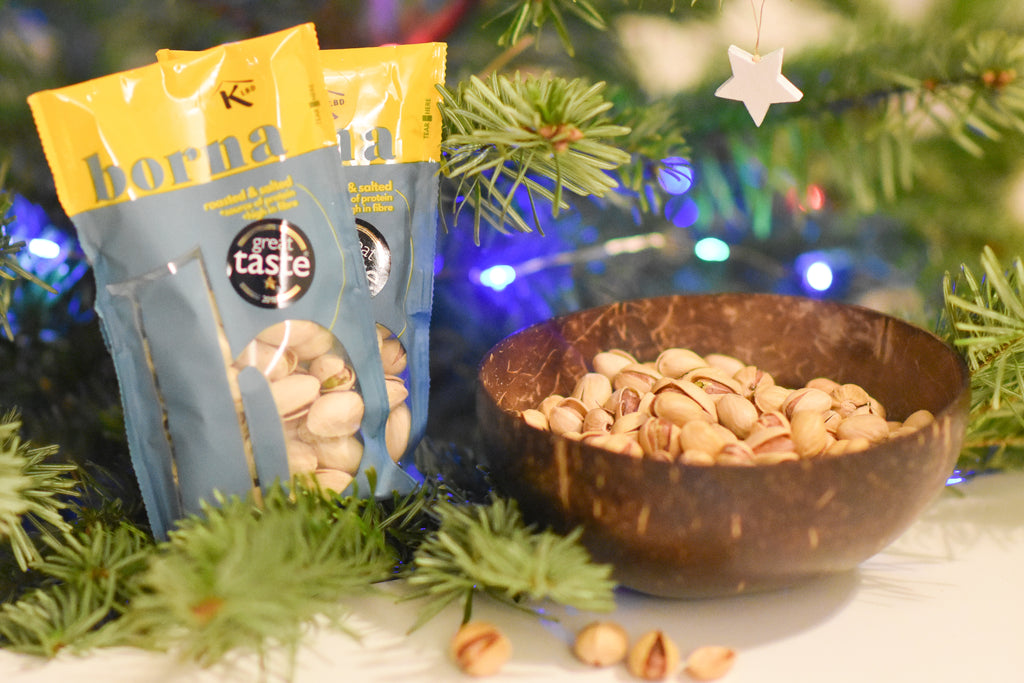 Everyone knows that the following weeks will be packed with many gastronomic meetings with your friends, family or colleagues. Therefore, Christmas holiday weight gain is a common concern for many adults since they will most likely encourage overeating, consumption of calorie-rich foods, and sedentary behaviour. 
Pistachios are a filling snack that does not contain any added unhealthy fats or sugar— both of which can lead to weight gain. Thus, if you're hungry, opt for real foods. Pistachios are healthy because of their unsaturated fats, nutritional composition, and antioxidant capacity. They are also high in fibre whereas many common holiday foods lack adequate amounts of fibre. Not to forget, there are many different ways in which you can use pistachio nuts for celebrating Christmas.
Pistachio nuts as a recipe ingredient will increase the flavour and nutritional value of main course items, side dishes, and desserts. Adding some pistachios or pistachio butter to your salmon or chicken, or even your seasonal salad, will take your Christmas dishes to an upper level and give your guests a little extra oomph in the flavour department. Pistachio nuts will also get on well in many combinations of Christmas desserts. This festive season stimulates to enjoy a long chat while having a cup of tea or hot chocolate accompanied by a Christmas dessert such as shortbread biscuits made using the pistachio butter and milk. This type of dessert is both rich in protein, fibre, vitamin E and minerals, a perfect treat to our tummy.
Let's not forget the Christmas gifts. Our premium pistachio butter or nuts or drinks are gourmet products, that able to add both a distinctive and healthy touch to your Christmas gifts for your special or beloved friend, family member or a work colleague.
Please don't forget to subscribe to our newsletter and follow us on Instagram & Facebook for more product updates!
Inesa Slevaite, Marketing Executive at Borna Foods
---