Pre-Workout and Post-Workout Pistachio (the best snack)
---
Apr 20, 18
|
Health
Pistachios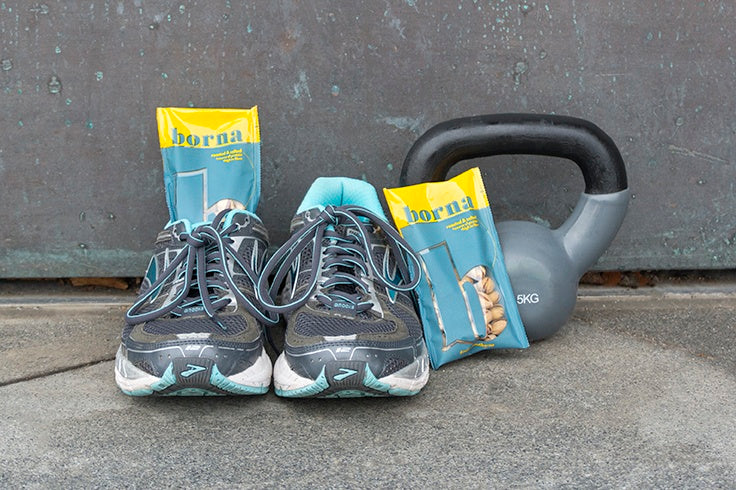 This weekend over 40,000 people will be gearing up to run the London Marathon
…better them than me! Most participants have been training hard and been on a strict diet. Long distance runners (and forgetting other sports) need something to give them the long-lasting energy and the ability to sustain long physical activity. Borna's pistachios are the snack you should be eating before or after a workout, not only do they taste great but they're also packed full of nutritional benefits that will benefit you greatly.
Whether you're a runner, swimmer or are a tiquando advocate we all know that diet is just as important as exercise when it comes to a healthy lifestyle. Eating the right foods before or after a workout is key to helping you reach your goal and can aid your body considerably. Below are 3 pistachio facts as to why you should make room for pistachios in your diet, especially when you train hard. Add Kernels to a smoothie or porridge or eat shelled pistachios straight from the packet.
Energy Giving
50g of pistachios have 10g protein and 5g fibre, which is considerably higher than a banana that only has 0.5g protein and 1.3g fibre. Being high in protein and fibre means that pistachios provide a long-lasting source of energy and keep you fuller for longer, giving you more energy so you can kick your workouts butt.
Muscle Recovery
Pistachios are full of antioxidants that hold strong anti-inflammatory effect. They are the perfect food to eat after an intense workout to help revive the muscle from any damage or stress. Snacking on pistachios after your workout means you can spend more time exercising than curing that sore knee…perfect!
High in potassium
Potassium is needed to keep your muscles and heart healthy, and having healthy muscles and a healthy heart is a key to completing a workout successfully. Eating pistachios after a workout is a great way of replenishing the potassium that has been lost in your sweat during exercising. Pistachios hold 512mg per 50g., making them nearly 3x better than bananas…wow!
Everyone at Borna HQ wishes all the runners this weekend good luck, we hope you beat your goals and most of all have fun! Don't forget to eat food that will give you energy and help repair and replenish your body.
A little fun fact for you, Did you know what 300 liters of blue paint will be used to line the course of the London Marathon?!
Take a look at our scrumptious recipes on our blog to find inspiration for the perfect workout snack or let us know what you're doing with your Borna products by tagging us using our hashtag #nutsaboutborna
Emma Langston, Content Writer at Borna Foods
---