Back To School - Healthy Lunch Boxes
---
Sep 07, 20
|
Pistachios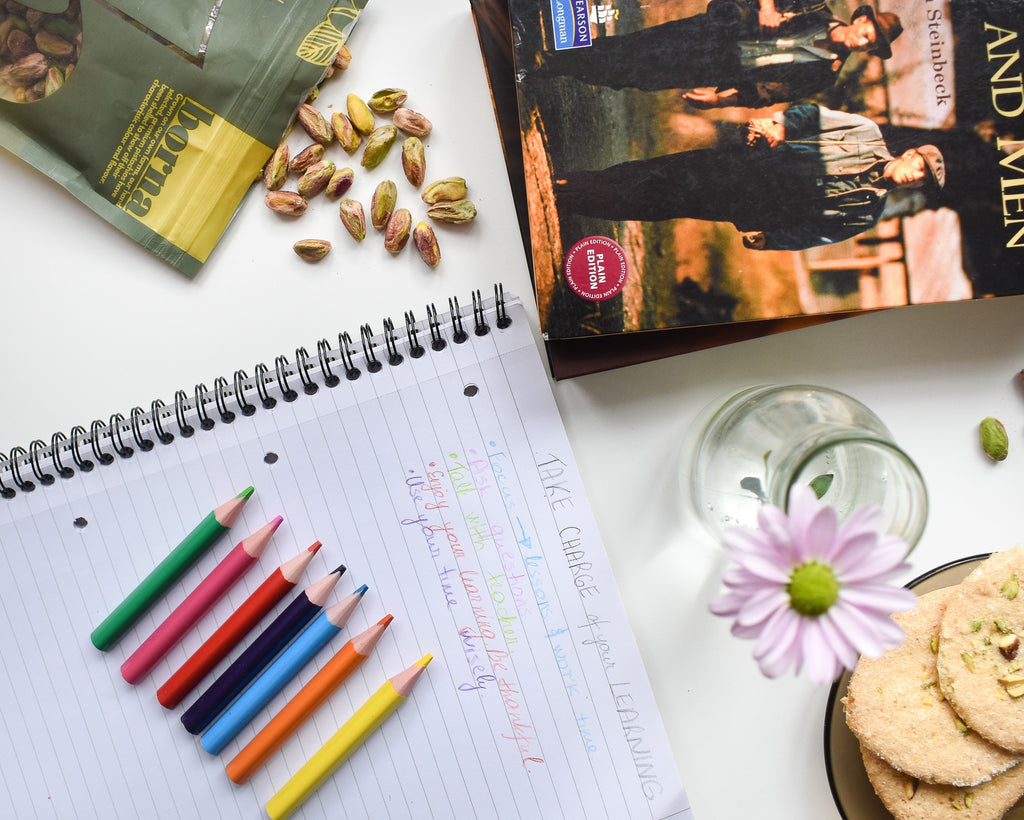 Children are back to school already, and the pressure is on for their parents to come up with delicious and healthy snacks to include in their children's lunch boxes. Did you know that our pistachio nuts, butters, and drinks are sane and healthy snacks, that would fuel those little active minds and bodies?
Our range of retail bags such as Natural Kernels and Rosted & Salted Pistachios can add colour and excitement into any school lunchbox. Pistachios are a good source of protein, omega-3 fatty acids, unsaturated fat, fibre, and vitamin E – perfect fuel for the energetic kids in class!
If you have some spare time on your hands why not have a go at creating some healthy lunchbox treats for school from scratch? Perhaps little granola bars made from oats, dried fruit and natural kernels, which are easy to make and very nutritious. Or a french toast with pistachio butter which would fill your child's stomach very easily? The carbohydrates in the pistachios would provide a quick energy boost along with sustained energy from fats.
Head over to our shop to stock up and start including Borna Foods treats in your lunch boxes.
Thank you very much for reading our news and don't forget to subscribe to our newsletter and follow us on Instagram & Facebook for more product updates!
Inesa Slevaite, Marketing Executive at Borna Foods
---