Whatever you drink, drink a good one! WFIA2020
---
Mar 10, 20
|
Pistachios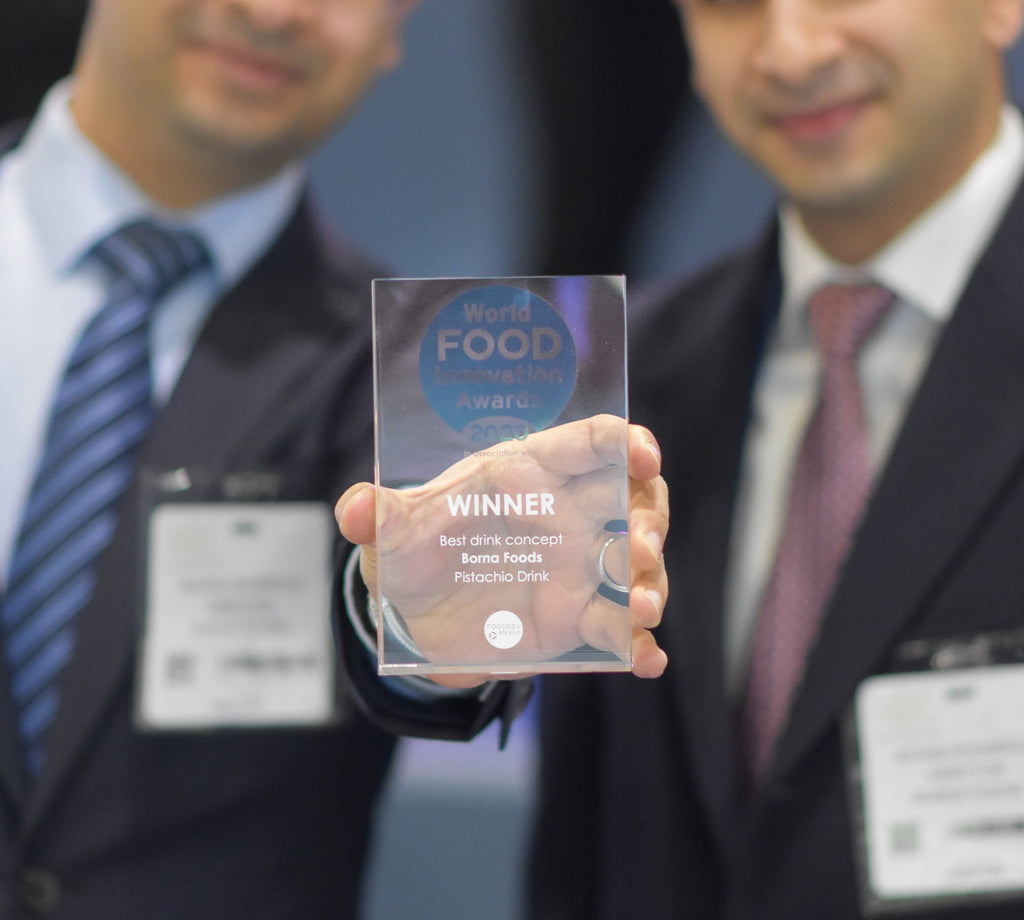 Our range of pistachio drinks, that are truly unique and new to the market, has won the World Food Innovation Award in the Best Drink Concept category!
So, what is World Food Innovation Award?
The World Food Innovation Awards is a celebration of innovation and excellence across every category of the global food industry. This year the ceremony was hosted by HRC show in ExCel, in March. As the longest and most established awards scheme in the industry, these awards are a fantastic way for the companies to enhance the promotion of their food brands and to ensure they gain global recognition. The World Food Innovation Awards are organised by FoodBev Media.
The judging panel whittled down entries from over 21 countries to just one winner in each of the 28 categories. The judges left some comments about our range of pistachio drinks such as:
"Innovation in non-dairy alternatives making for a more sustainable option."
We can't put into words how happy we are to receive this award.
Our premium pistachio butters have also received an Innovation Award in the Best Artisan Food category last year, you can read more about it.
Thank you very much for reading our news and don't forget to subscribe to our newsletter and follow us on Instagram & Facebook for more product updates!
Inesa Slevaite, Marketing Executive at Borna Foods
---