The Great British Food and Drink Meet The Buyer Event - June 2019, Prague
---
Jun 24, 19
|
Event
Health
Pistachios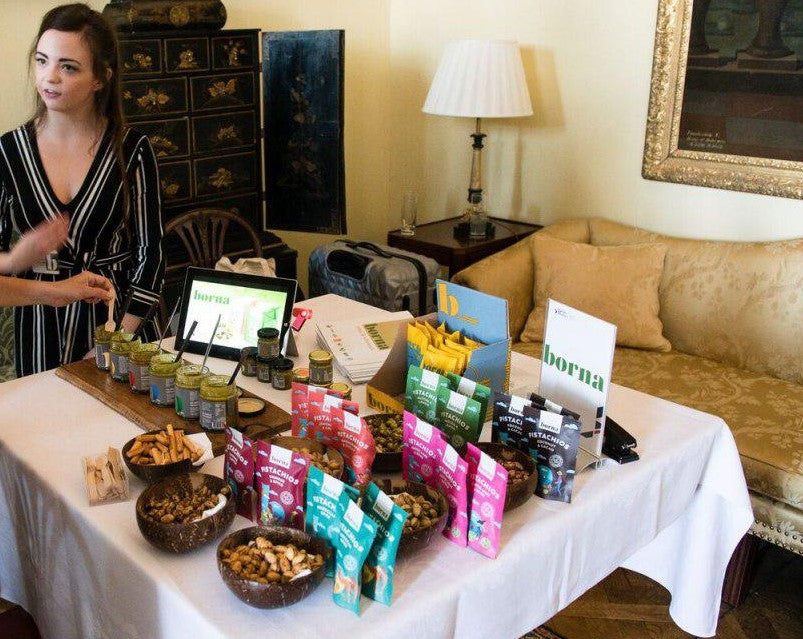 Last week I (Gemma) had the pleasure of attending The Great British Food and Drink Meet The Buyer Event in the Czech Republic. This event, organised by the British Chamber of Commerce in Prague, brought together a variety of British food and drink businesses, to showcase their products to potential buyers in the Czech Republic.
I brought along our wide retail range of products including our Roasted & Salted and Flavoured In-Shell Pistachio snack packs, and our unique and creative Pistachio Butters. These were extremely well received, not only by the Czech buyers but also by the other British exhibitors! This event was also a fantastic opportunity to speak about our exciting new product that we have coming very soon… (I can't reveal too much, or I'll be in trouble).
As a company, we were extremely honoured to be invited along to this event. It was a wonderful opportunity to not only gain brand exposure and product visibility but also to allow people to sample our products and receive valuable feedback. I enjoyed speaking with the other British exhibitors as well not only about Borna Foods, but also about their own brands and products, which I was fortunate enough to be able to taste! We would like to thank the British Chamber of Commerce in the Czech Republic for inviting us along to this extremely well organised and successful event.

Keep an eye out for our new products by adding us on Instagram and signing up for emails. If you have any photos of our stall or pictures of the event tag us using our hashtag #nutsaboutborna. We'd love to see them!
Gemma O'Neill, Sales Representative at Borna Food
---