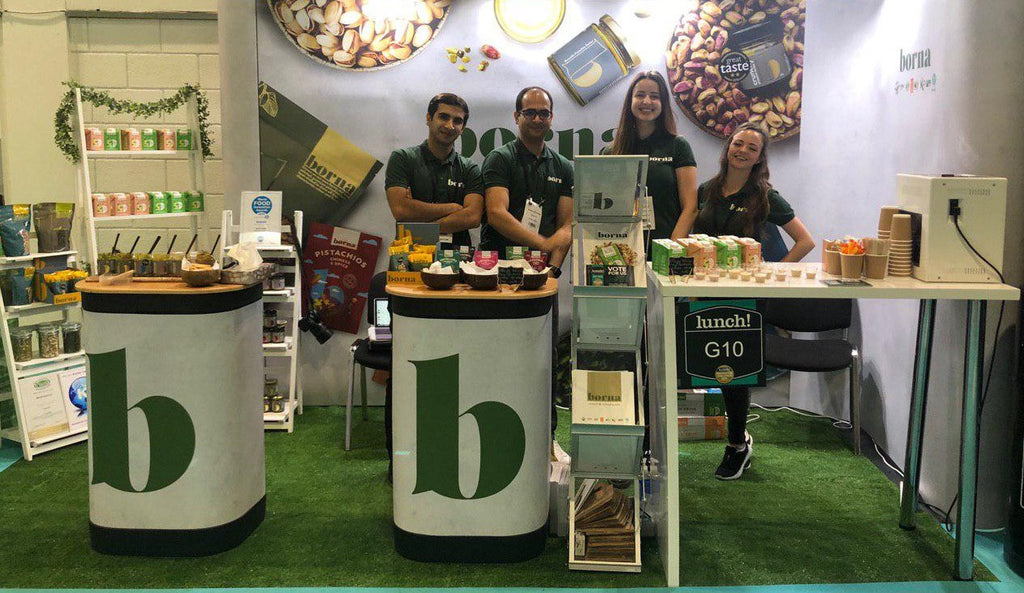 Last week we were headed over to ExCel London for lunch! 2019 show feeling pumped and ready for the next couple of busy days ahead of us.
With over 400 hand-picked exhibitors including Borna Foods, inspiring education, an Innovation Challenge Gallery and thousands of new products, lunch! is the must-attend event for anyone in the food-to-go sector. Not only it's an amazing place to showcase our pistachio products and drinks but also to network with our industry colleagues.
The lucky people who attended the exhibition were able to try the new PISTACHIO DRINKS that we have just launched. We are so happy with everyone's positive comments; some people even came back to have another try! Let's not forget, our stand visitors had a chance to try out some coffee with our pistachio drinks and it seems that they preferred the pistachio drink much more than other non-dairy drink.
Not only did we have our new product PISTACHIO DRINK range for everyone to try but we also had our award-winning pistachio butters and flavoured pistachios available to try too!
Our lovely pistachio drink mascot was greeting everyone walking around our stand.
We would love to thank the organisers Diversified Communication for having us. We believe it was such a great day for everyone and an amazing experience for Borna Foods!
If you have any photos of our stall or pictures of the event tag us using our hashtag #nutsaboutborna. We'd love to see them!
Inesa Slevaite, Marketing Executive at Borna Food
---