Borna on Tour 🇫🇷 SIAL Paris 2018
---
Nov 24, 18
|
Pistachios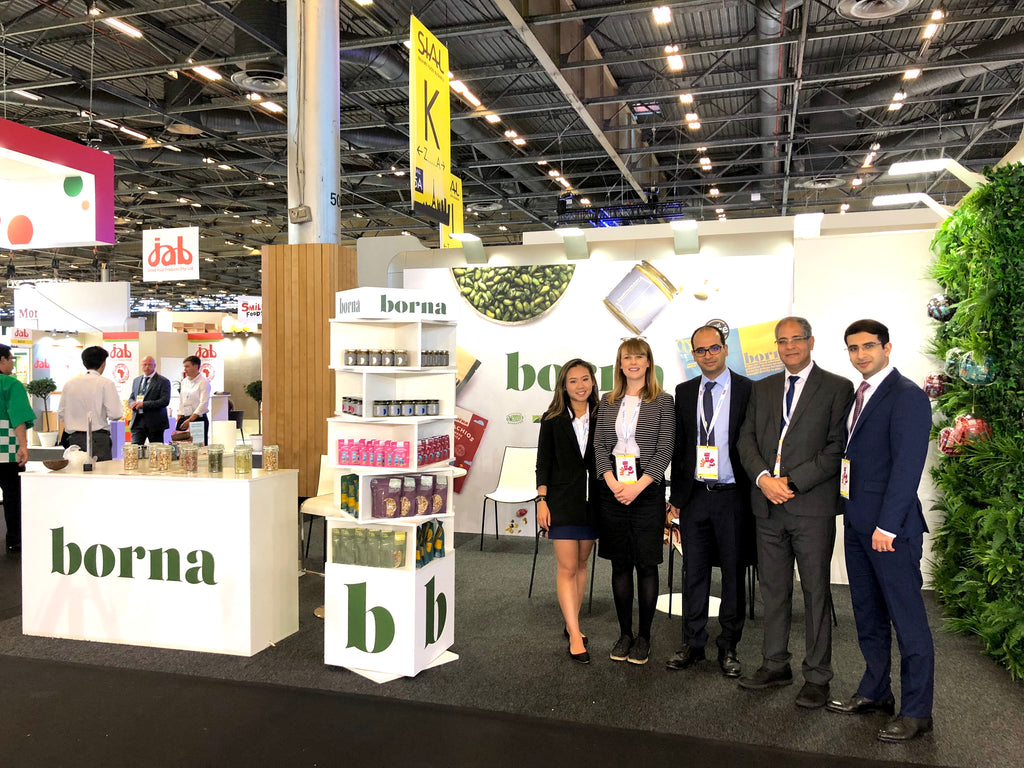 Just a month ago, the Borna Team was in SIAL Paris 2018, the world's largest food and beverage trade show. We presented our wholesale and the latest retail range, all made with our pistachios, to visitors who came from different part of the world, precisely, 194 countries.
Borna decided to have the biggest ever stand this time, as the company is growing and is bigger than ever! The stand is not just big, it looked great and vibrant too, just as we expected! Visitors even just stopped by to photograph those cute hanging flavoured pistachio snack packs. This is how we know they were blown away with our stand design!

SIAL Innovation Selection Range 
Our SIAL Innovation Selection Range had attracted a lot of visitors to our stand trying the flavoured kernels and nut butters, as they were curious how special can pistachio be, in order to be selected in the SIAL Innovation Award. Everyone who tried our products said every single item deserves to be in the range, as the flavours and ideas are truly unique and new to the market!
"Oh my, it's so good. Can we buy your products here?" 
During the 5 days show, we had hundreds of visitors who tried our products. People are very impressed with the richness of our two 100% pure pistachio butter, and how innovative and delicious the flavoured pistachio butters and kernels are. Lots of people asked if they can buy our products on the spot, and someone even messaged us on Instagram to check if we are selling on the last day! You know the products are good when people want to bring them home without having to think twice!
 Thank you! We can't wait to see you again!
The Borna Foods team had a really good time in SIAL Paris 2018. We met a lot of amazing people there, who we can't wait to work with! We would like to thank you for everyone who stopped by and gave valuable feedbacks. Our next show will be at Gulfood 2019 in Dubai (17 to 21st February), can't wait to see you all there!
SIAL Paris 2018
Follow us on Instagram and sign up for our newsletter for more product and company updates! If you have any photos of our stand or pictures of the show, tag us using our hashtag #nutsaboutborna, we'd love to see them!
Gloria Cho, Marketing Executive at Borna Foods
---