Blueberry, Cashew, Banana & Coconut Trail Mix
SKU: BOTRBC01BG125 Tags: Dried Fruits Snack
Description
We've combined super sweet bananas and blueberries with our premium cashews and coconut in this fibre-packed trail mix, a perfect mid-morning snack!
FREE UK Delivery for all orders over £30.
Ingredients: Dried unsweetened banana (52%), Roasted cashew nuts (22%), Toasted coconut chips (18%), Dried blueberries [Blueberries, apple juice, sunflower oil] (9%)
Allergy Advice: Contains cashew nuts. May contain traces of other tree nuts. May contain traces of peanuts.
Caution: Please remember that small children can choke on nuts.
Use and Storage: Store in a cool dry place.
Certifications:
Vegan certified.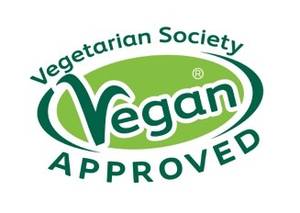 Nutrition
Per 100 g
Per 41.7g g
Energy
1848.4
443.2
770.8
184.8
Fat
24.4
10.2
Saturates
12.9
5.4
Carbohydrate
54.4
22.7
Sugars
39.5
16.5
Fibre
7.6
3.2
Protein
6.9
3
Salt
0.1
0